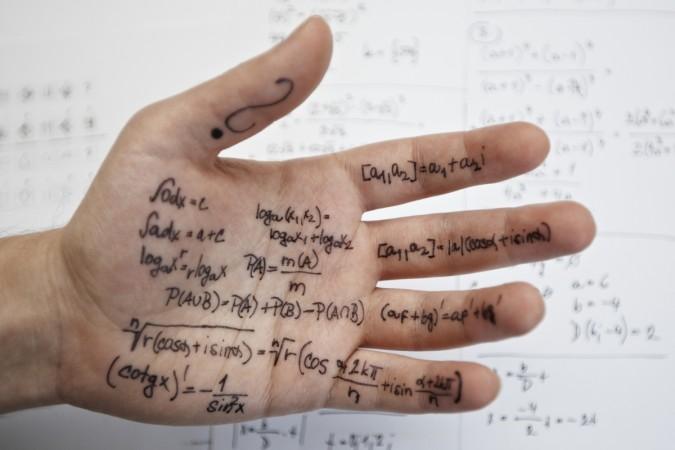 With lakhs of students appearing for 10th and 12th class board examinations across the country, boards and schools are on their guard to prevent all unscrupulous methods adopted by students to cheat in the papers.
Bihar: Parents Help Class 10 Students Cheat During Board Exam [VIDEO]
While schools are keeping an eagle eye on their students, there are some institutions that are encouraging malpractices. On March 2, Jharkhand Police busted a racket by arresting a middleman who was carrying answer sheets from the homes of two students for submission at the examination centre.
An FIR has been registered against the examination centre for facilitating fraud. The two students -- Aman Kumar and Sushmita Kumari -- were given the question papers well in advance and wrote the exam at home. While probe is going on to know how the answer sheet went outside the centre, the two students have been marked absent.
In another incident in Jharkhand, a raiding team of Education Department caught seven students writing exams in an under-construction house, a few hundred metres away from their designated exam centres.
With such malpractices making news, International Business Times, India reached out to a few schools to know the steps they have adopted to avoid cheating.
"Besides CCTV cameras and invigilators, the students are not allowed to carry anything to the exam hall, but their pens and the admit card. Even pouches are not allowed," Elizabeth Roseline, a staff member of Jyoti Nivas College in Bengaluru, told IBTimes, India.
Schools, which do not have CCTV cameras, have invigilators on the round at all hours of the exams.
"For every class that consists of 40-50 students, there are three invigilators on the move. Even the cardboard they carry has to be transparent. Checking is done at the school gate itself," said Prasenjit Ghosh, principal of Tirthapati Institution, a Bengali-medium school in Kolkata.
"The washrooms and toilets are also checked as a measure to ensure that no chits and study material are hidden there," he added.
Few educational institutions also check the uniform of the students before allowing them into the hall.
"Apart from the mandatory rule of carrying only transparent stationery pouches or water bottles and even removing the packaging of stationery like rulers and erasers, every student is thoroughly checked before they are let in," Divya Raghavan, teacher and examination officer of Oasis International School in Bengaluru, told IBTimes, India.
"Male and female support staff are stationed near the entrance of the exam hall, who check the students' pockets, collars and socks too. A gap of 1.5 metres is present between the seating of each student to avoid communication and prevent cheating," she added.