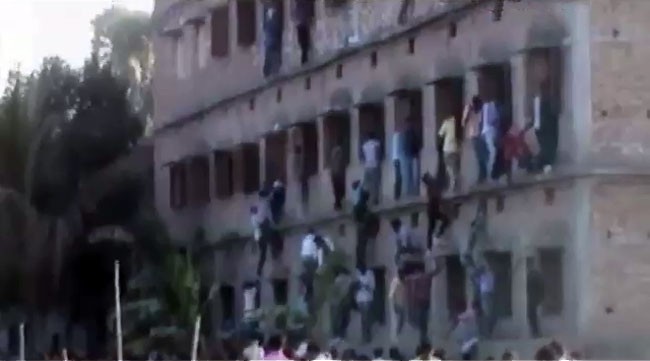 In a recent video that is doing the rounds on social media, parents, relatives and friends are seen helping class 10 students during the state board examination in Bihar.
Shocking visuals show parents climbing up the walls of examination centres to pass chits to students on Thursday. Despite being caught on camera, some invigilators and school staff were also spotted helping the students.
Meanwhile, some claimed that they saw policemen accepting bribes from parents to get inside the exam halls.
However, what came even more surprising was the response from state education minister PK Shahi:
"The government is helpless to stop the dishonest practices unless parents and students cooperate for the same," Shahi said, according to TOI.
According to reports, more than 14.26 lakh students appear for the BSEB matriculation examination in more than 1,200 centres and the exams will conclude on 24 March.
Watch the video below:
Courtesy: Times Now