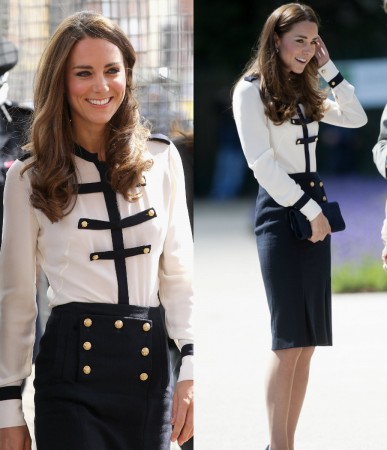 Forget Botox, now Blotox is the new trend among the high-flying career women, who want glossy blow-dries intact for a longer period. The demand for the procedure has increased in the recent time and dermatologists are now calling it Blotox.
More and more women are going for the treatment to keep their smooth locks intact like the Duchess of Cambridge, Kate Middleton. Blotox has become a huge trend in the US as well as in the UK.
Blotox is an act of getting Botox injected into scalp to stop them from sweating and keep the hair locks intact.
So how does the treatment work? The producer works by "inhibiting the eccrine glands" that reduces the scalp perspiration and that may help the patient to experience less frizz.
"I have been doing Blotox for about eight years," dermatologist Dr Michelle Henry told Us Weekly. "I had a number of patients that were resistant to working out because they didn't want to ruin their hairstyle or blowout. It makes a huge difference for the working woman who wants to be fit but still looks great. For patients with curly or kinky hair, their hair will remain straight longer."
Another New York dermatologist revealed that the trend of Blotox is increasing. "They won't sweat as much so their blowout will last longer and their hair won't feel or look as greasy,' Dr Cindy Bae told the magazine. It's interesting to see how much Blotox has taken off," she told the US website.
Clinical director Dr David Eccleston said that he has been doing Botox for everything. "I also treat patients with Botox for facial acne and scalp and forehead sweating. Frizzy hair, as you are aware, is made worse when humidity is high, or when naturally frizzy or curly hair has been straightened and is exposed to moisture, allowing it to return to it's natural frizzy or curly state."
"Moisture affects the hydrogen bonds, which control the degree of curl in an individual's hair. Botox stops sweating by blocking the nerve impulses to the individual sweat glands. When used in the scalp, sweating is reduced, thus reducing the tendency of straightened hair to return to its curly state," he said.