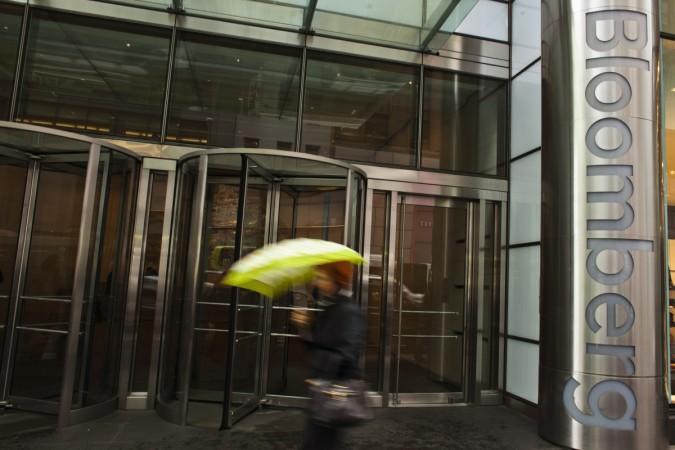 US-based media company Bloomberg LP has signed an agreement with Raghav Bahl, founder of thequint.com, to co-start a television news channel and a website. Bloomberg and Bahl will together invest Rs 100 crore in the new venture.
Bloomberg LP, which is controlled by billionaire Micheal Bloomberg, will own 26 percent stake in the joint venture, whereas Raghav Bahl will own remaining 74 percent stake in the new firm. The agreement is for a time period of 10 years, Mint reports.
"The term sheets have been signed, the final deal will be closed later this week. The initial investment of Rs 100 crore should be enough for a successful launch, but in case more capital is required we will do the needful," a source was quoted as saying by the publication.
Later this month, the Bloomberg-Quint TV channel will be launched in the presence of top management of the Bloomberg media group in Mumbai. The channel will face competitors such as ET NOW (which is part of the Times Television Network), NDTV Profit (owned by the NDTV Group) and CNBC-TV18 (Network 18), Mint added.
CNBC-TV 18's executive director Menaka Doshi is likely to take up the role of managing editor at Bloomberg-Quint TV, the source added.
Bloomberg Television India reaches 30 million households in India.
The new Bloomberg-Quint website is expected to go live in three months.
Raghav Bahl was the former managing director of TV Network 18, until its takeover by Reliance Group in May 2014. Bahl launched Quintillion Media in January 2015. The news website thequint.com, which focused on mobile devices, went live in March 2015 and reportedly employs around 150 people.
According to a Business Standard report, it was speculated that Bahl was tying up with Bloomberg to launch a joint venture broadcast news channel which would mark Bahl's return to traditional media. It was also reported Bahl would hold at least 51 percent stake in it.
[1 lakh = 100,000 | 1 crore = 10 million | 100 crore = 1 billion]