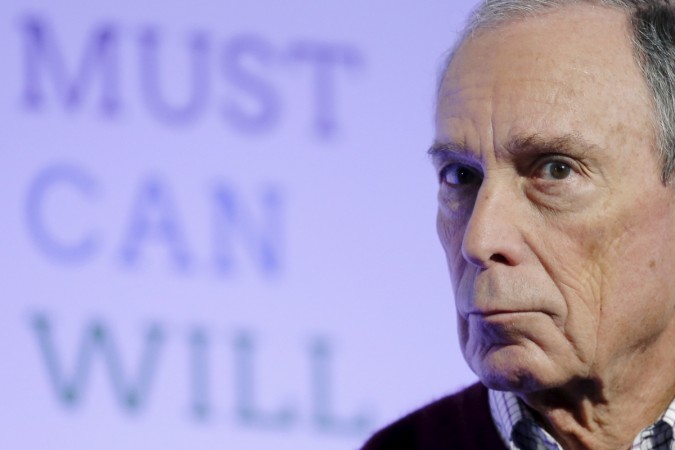 India has been investigating how Bloomberg Philanthropies, founded by billionaire Michael Bloomberg, funds local non-profit groups for anti-tobacco lobbying, government documents show, making it the latest foreign non-government organisation to come under scrutiny.
Since 2014, thousands of foreign-funded charities' licences have been cancelled by Prime Minister Narendra Modi's government for misreporting donations.
Critics, however, say the government has used the foreign funding law as a tool to silence non-profit groups which have raised concerns about the social costs of India's rapid economic development.
The intelligence wing of India's home ministry last year drafted a note on Bloomberg Philanthropies, raising concerns that the foundation was running a campaign to "target" Indian tobacco businesses and "aggressively" lobby against the sector.
Though the three-page note, reviewed by Reuters, said the Bloomberg initiative's "claimed intention to free India of tobacco cannot be faulted" given the known risks from tobacco, it highlighted the sector's importance, noting it brings in nearly $5 billion in annual revenue for governments, and provides a livelihood for millions of people.
"Foreign interests making foreign contributions ... for purposes of lobbying against an established economic activity raises multiple concerns," the note said, including, it said, an "adverse economic impact" on 35 million people.
The June 3, 2016 note, marked "SECRET" and circulated to top government officials, including in Modi's office, has not previously been reported. The probe continued until at least April this year, another government document showed.
Rebecca Carriero, a spokeswoman for Michael Bloomberg and New York-based Bloomberg Philanthropies, declined to comment as they were unaware of any investigation.
A home ministry spokesman said "queries which relate to security agencies cannot be answered." Modi's office did not respond to an email seeking comment.
The ministry's note was one of the factors behind the rejection of a foreign funding licence renewal of at least one Bloomberg-funded India charity last October, said a senior government official aware of the investigation.
Michael Bloomberg, one of the world's richest people and a former New York City Mayor, has committed nearly $1 billion to support global tobacco control efforts. One of his focus countries is India, where tobacco kills 900,000 people a year.
Other than funding Indian NGOs, Bloomberg's charity has in the past worked on improving road safety and supported federal tobacco-control efforts. In 2015, Modi called Michael Bloomberg a "friend", and the two agreed on working together on India's ambitious plan to build so-called smart cities.