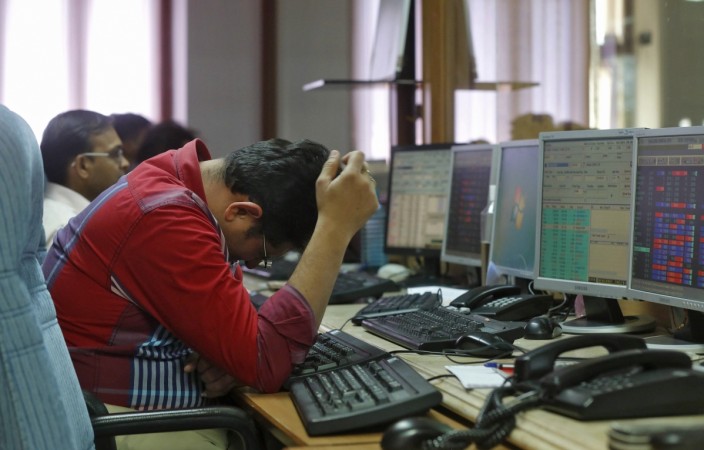 Tata Consultancy Services (TCS) suffered a massive erosion of Rs. 31,723.89 crore in market capitalisation to Rs. 4,63,543 crore during the week ended Sept. 9, taking the steepest hit among the top 10 companies in India. Four of the 10 companies collectively lost Rs. 41, 693 crore. TCS managed to gain marginally on the last trading day of the week to close at Rs. 2,352.50.
The other big losers of the week included ITC, Infosys, HDFC and Coal India Ltd. On the other hand, Reliance Industries Limited (RIL), HDFC Bank, ONGC, State Bank of India (SBI) and Hindustan Unilever (HUL) gained.
The combined market capitalisation of the five companies that recorded gains during the last week stood at Rs. 12,90,479 crore.
ITC's market capitalisation fell by Rs. 4,537.36 crore to Rs. 3,13,017.10 and that of Infosys dropped by Rs. 1,136.99 to Rs. 2,37,963.47 crore (refer to the graphic). Infosys shares closed at Rs. 1,036 apiece while ITC ended at Rs. 258.70, down 2.49 percent.
HDFC's market capitalisation dived Rs. 4,297 crore to Rs. 2,23,327 crore and the stock closed at Rs. 1,410.85.
Market capitalisation of RIL surged by Rs. 10,004 crore to Rs. 3,38, 482 crore. Similarly, HDFC saw an increase of Rs. 1,550 crore to Rs. 3, 28, 100 crore. The stock ended at Rs. 1,043.70.
In the ranking amongst the top 10 companies, TCS retained its numero uno position followed by RIL, HDFC Bank, ITC and Infosys.
Tata Consultancy Services (TCS) shares tumbled almost 7 percent on Thursday on the Bombay Stock Exchange (BSE), a day after the company in a regulatory filing that it was witnessing "sequential loss of momentum" in its key banking, financial services and insurance (BFSI) vertical.
TCS, India's largest software services exporter, indicated that its BFSI clients in the U.S. are being cautious and holding back on discretionary spending.
State Bank of India chairperson Arundhati Bhattacharya hinted at interest rate cut, saying a likely moderation in inflation makes a strong case for interest rates to come down.
"Inflation will start coming down because there was a base effect in the last two months, which was actually pushing inflation up. That effect will moderate in the coming months. So, I see no reason why we shouldn't be looking at a small rate cut this year," she told IANS.