Canadian-based BlackBerry, which made a strong comeback with the launch of BB Z10 and BB Q10 smartphones last week, is tightening its grip on the technology market with its latest Super Bowl Ad.
According to market watchers, the newly-released ad neither conveys the purpose of the Z10 smartphone nor its functional capabilities. Instead, the creativity behind this particular ad focused more on what the phone 'cannot' do.

BlackBerry conceives the ad as an effective strategy to introduce a product into the market and let know the world that the one-time gamester is back in the fray. BlackBerry chief marketing officer Frank Boulben cleared the air saying, "In our debut appearance at the Super Bowl we knew that it wasn't feasible to communicate the rich experience of BlackBerry 10. We decided to use the light hearted spirit of Super Bowl ads to showcase what BlackBerry 10 can't do. We wanted to let people know that BlackBerry is back and that BlackBerry 10 is worth checking out," as quoted by technology website TechCrunch.
The ad with its tagline, "In 30 seconds, it's quicker to show you what it can't do", was inspired by comic book characters Fantastic Four. The video showed a guy bursting into flames, growing elephant legs, blowing up in smoke and transforming an out-of-control truck into hundreds of rubber ducks while using his BlackBerry Z10.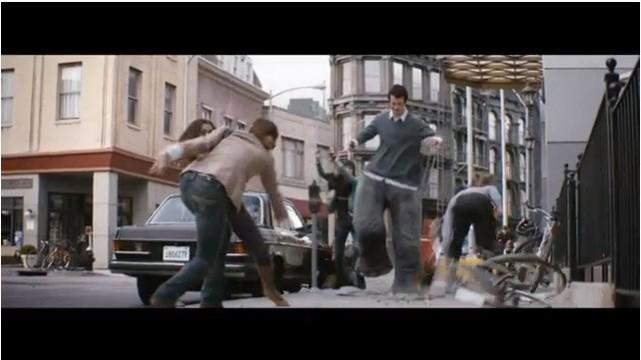 According to the Globe and Mail, Boulben said "We wanted to do it in a bit of a disruptive manner, breaking the conventions of the category, and instead of showcasing the device, to do the opposite and show what the device cannot do and encourage customers to go and check out the device online."
Watch the Super Bowl Ad here: