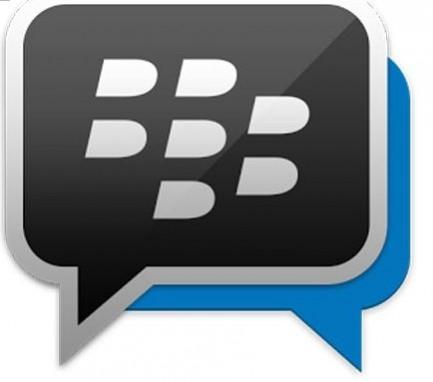 Blackberry's messenger (BBM) service, a cross platform messenger app, has added a few new features for its users.
To keep itself apart from other social messenger apps, Blackberry claims to have added some features which will make it 'ultra private'.
Blackberry has mentioned a few of them in a recent blog post. The new features, available in BBM beta version, includes controlling the visibility of any particular image in a conversation. Identical to a Snapchat feature, the app re-introduces this in a modified avatar.
The new feature will allow the user to set visibility time of an image to a particular recipient. So the recipient can see the image for say a few seconds, and after that the image will disappear from the screen.
Another feature in this beta version allows the user to pull back a message. This feature will be useful if you send any message to a wrong person. For instance, a message which is supposed to deliver to a friend and is wrongly posted to the parents can be drawn back using this feature.
Blackberry mentions that this feature can be helpful if you have sent sensitive information or info like credit card pins as they can be retracted and removed from BBM chat. For doing that, users need to touch and hold the message to get the option "retract message" from the menu. However, this option will only work with text messages, Blackberry explained.
Both features are in a beta stage currently, though Blackberry mentioned that both will be available soon in the Android, iOS and BB10 versions of the BBM app.
Blackberry has posted a small demo video on YouTube to explain this feature. Check it out: