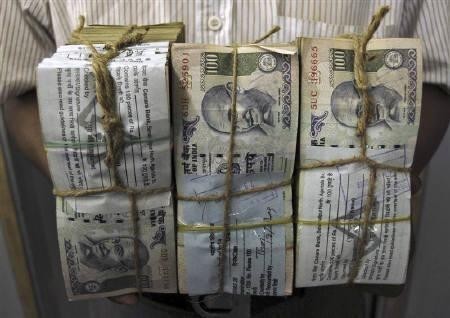 The Supreme Court on Tuesday ordered the NDA government to disclose the entire list of names of black money holders by Wednesday, a day after the centre submitted only eight names in an affidavit, none of which were said to be significant names.
The BJP-led Central Government came under scathing criticism for revealing only a few names of individuals who are being investigated for holding illicit bank accounts abroad.
The government has filed an additional affidavit in the court on Monday, ten days after it had filed an affidavit stating that it was not ready to disclose names of foreign account holders, claiming that it would violate double taxation avoidance agreements.
The apex court reportedly came down heavily on the government on Tuesday for not disclosing all names of black money holders, and asked why the centre was using a "protective umbrella" to shield the illicit account holders. It also criticized the centre for its demand for changing orders and refused to make any modifications to them.
The government will now have to submit the entire list of about 700 names to the Supreme Court by Wednesday.
Those named in the first list submitted on Monday were Dabur group director Pradip Burman, bullion trader Pankaj Lodhiya, Goa-based Timblo Pvt Ltd director Radha Timblo and four of her family members, who are also directors in the company. They are all under investigation for stashing black money abroad.
Four individuals from the Indian National Congress, including a former minister in the UPA government, are under scrutiny for holding illicit bank accounts in Switzerland.