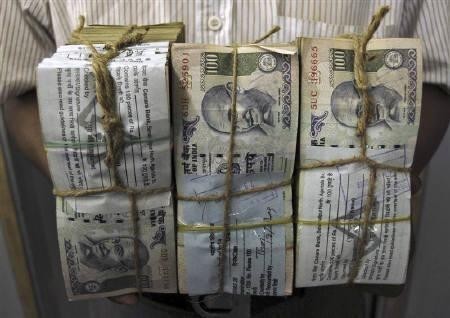 The central government told the Supreme Court on Friday that it will not disclose details of foreign account holders in the black money probe, claiming that it will violate double taxation agreements.
The government filed an application asking the court to modify its order on complete disclosure of information of people who have stashed black money abroad. It has said that information provided by foreign countries with which India has double taxation avoidance agreement cannot be made public.
The BJP government's decision to refrain from disclosing the names is being seen as a volte-face given its pre-election promise to ensure that it will get black money stashed abroad back to India.
Petitioner and senior advocate Ram Jethmalani has lashed out at the Narendra Modi government accusing it of attempting to shield people who have black money abroad. He has asked the court to dismiss the application.
The BJP government also came under scathing attack from the Congress and other parties for its stand.
Aam Aadmi Party convenor Arvind Kejriwal criticized the BJP government for its "u-turn".
Why is BJP govt now refusing to disclose names of swiss bank account holders? BJP had promised that they wud disclose names. Why u-turn?

— Arvind Kejriwal (@ArvindKejriwal) October 17, 2014
The apex court will hear the Centre's application on 28 October.