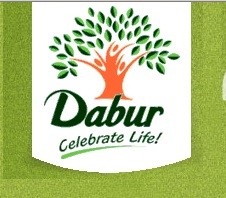 As news reports, of Dabur's promoter Pradip Burman being named by the Centre in the black money probe, emerged on Monday, shares of Dabur India fell sharply by 9% in early trade.
Burman was among the three Indians to be named by the government in the affidavit filed in the Supreme Court on Monday, which is the first list of foreign account holders being investigated for stashing black money abroad.
The other two individuals were Pankaj Lodhia, a Rajkot-based bullion trader and Radha Timblo, director of the Goa-based company Timblo Pvt Ltd.
Dabur India's stock tumbled 8.98% to ₹196.40 on the BSE, as reported by Press Trust of India, while on the NSE, it fell by 8.94% to ₹196.55.
However, Dabur India, in an official statement following the reports, claimed that Burman's account was legally opened when he was an NRI.
"The Burman family is committed to the highest standards of corporate governance and encourage ethical behaviour at all levels. We wish to state that this account was opened when he was an NRI and was legally allowed to open this account," the official statement said, as reported by IANS.
"We have followed all the laws and the complete details regarding the account have been voluntarily, and as per law, filed with the Income Tax Department, and appropriate taxes paid, wherever applicable. Therefore, it is unfortunate that every person having a foreign bank account is being painted with the same brush," Dabur India said.
The company's stocks were trading at ₹209.10 per share down 3.10% at 2:45pm on Monday in the Bombay Stock Exchange.