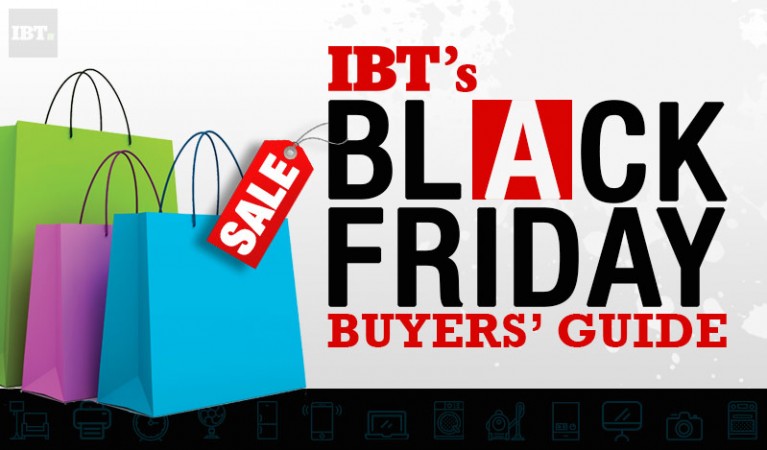 It's going to be a chaotic with shoppers trying to grab the best offers this Black Friday sale. The most anticipated sale of the year in the U.S. will be held on November 24, bringing all retailers, tech companies, e-commerce giants together in offering the best deals on a wide range of products.
Best Buy is one of the favourite destinations for Black Friday and the retailer will cover everything from TVs to PCs and tablets with its attractive range of discounts in the electronics category. If your wish list is overdue for a while now, the upcoming sale is going to be the right time to fulfill that.
Best Buy has revealed the offers ahead of the sale, which will give enough time for shoppers to decide what they want to purchase. The products on discounts includes TVs, game consoles, video games, PCs, laptops, tablets, accessories, IoT products and more.
Take a look at some of the top deals we have handpicked for you, so you do not miss out on the chance to make the most of the Black Friday sale.
Computers
ASUS Q534UX (4K display, Intel Core i7, 16GB RAM, GTX 950M, 2.5TB HDD): $1,099 (original $1,599)
Apple 27-inch iMac with 5K Retina display: $1,599 (original $1,799)
Lenovo Yoga 900 (Intel Core i7, 8GB RAM, 256GB SSD): $699.99 (original $1,199.99)
HP Envy x360 (Intel Core i7, 16GB RAM, 1TB HDD): $699.99 (original $899.99)
MacBook Air 13.3-inch i5: $799.99 (original $1,099)
Televisions
Samsung 55-inch LED Smart 4K UHD TV: $479.99 (Save $320)
Toshiba 49-inch 4K LED TV with built-in Chromecast: $199.99 (Save $250)
LG 60-inch 4K Smart UHD TV: $599.99 (Save $400)
Tablets
9.7-inch iPad Pro: $599.99 to $929.99 ($125 off)
Amazon Fire HD8: $59.99 (original $89.99)
Amazon Fire 7: $33.33 (original $49.99)
DSLRs
Canon Rebel T6 with EF-S 18-55mm+EF 75-300mm lens: $449.99 ($250 off)
Games and consoles
Xbox One console or bundle: $50 off
PlayStation 4 Slim Uncharted 4 bundle with The Last of Us Remastered and Rachet and Clank: $249.99
New PS4 and Xbox One games for $29.99
Fitness trackers
Garmin Vivosmart HR: $69.99 (original $149.99)
Fitbit Alta: $99.95 (original $129.95)
Fitbit Charge 2: $129.95 (original $149.95)
Samsung Gear Fit 2: $149.99 (original $179.99)
Other cool stuff
DJI Phantom 3 Standard drone: $399.99
DJI Phantom 4 drone: $999.99
Roku 3: $49.99
Google Chromecast: $25
Apple TV (4th-gen, 64GB): $159.99
Philips Hue bulb starter kit: $119.99
Nest thermostat (3rd-gen): $199.99