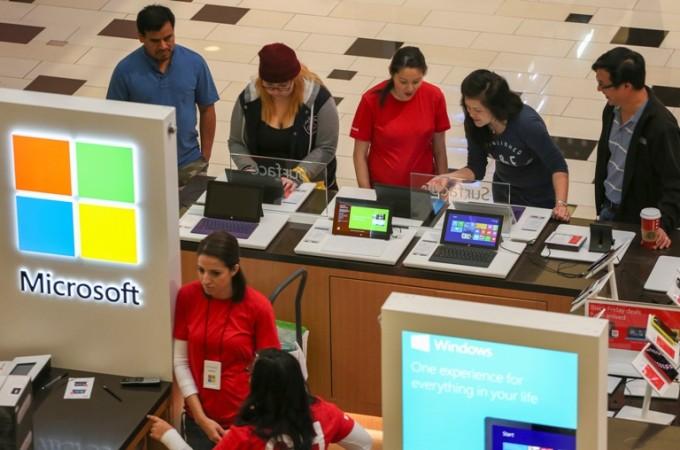 Black Friday is here and if one is looking for a bargain before Christmas, it is the day to make the best of your budget. The American import is gaining huge popularity in the United Kingdom as well, with many of the large retailers selling numerous items
Following is a look at some of the best deals, store opening timings, and a handy guide to get bargains in the UK Stores. Click on the links provided to see the best deals the individual stores are offering:
Asda: Asda stores will open at 8am (British time) nationwide on Friday, and will run two days of what they have called "earth shattering" prices. Visit the official website for details.
Sainbury's: Almost 485 stores across the UK will have Black Friday discounts on 28 November. The Black Friday sale starts at 1am. See the Black Friday offers page in their official website.
Tesco: Starting at midnight at 28 November, Tesco stores will have a lot in store for buyers. Check the offers and deals in the official website.
GAME: The store started hourly deals on 27 November at 6 pm ahead of the midnight opening of stores across the country. Check all the hourly deals in the official website.
John Lewis: It won't have any specific Black Friday offers as such. However, its commitment to being "Never Knowingly Undersold" would mean their price will always give competition. Stores will open at 8am on 28 November. Its flagship Oxford Street store in West London will remain open until 10pm. Check the Flack Friday deals online.
Argos: The deals and offers were announced at 1am on 28 November. While Argos is encouraging customers to buy their products online, the stores will be opening at normal times. Check the official website for best Black Friday deals and options.
Also Read: US stores and opening Timings