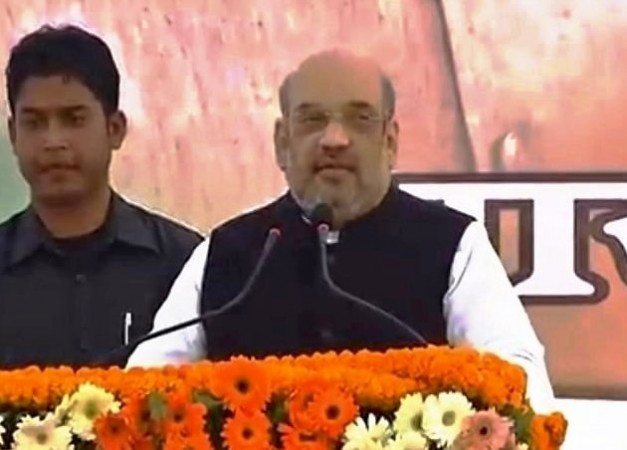 BJP president Amit Shah, while addressing "prominent citizens" in Raipur on Friday, said that Mahatma Gandhi was a "bahut chatur baniya", which translates to a very shrewd baniya, who had correctly advised that the Congress be dissolved after Independence. "Baniya" refers to the mercantile caste that Gandhi belonged to.
Shah added that the Congress party did not follow any ideology or principle and was, in a way, a "special purpose vehicle" to secure freedom. "The Congress party... was constituted as a club by a British man. It was later converted into an organisation engaged in the freedom struggle," Shah said, adding that it consisted of both right and left-leaning people like Maulana Azad, Pandit Madan Mohan Malaviya and several others.
"People of various ideologies and thinking associated themselves with Congress to gain independence. Congress didn't have any ideology or set of principles and it was only used as a special purpose vehicle to secure freedom," the BJP president said.
In what seemed to be a dig at the Congress leadership, the BJP president added that Gandhi couldn't dismiss the Congress, but now some are completing the task that Gandhi had suggested.
"There are some parties where only dynastic rule prevails. It was clear that after Congress president Sonia Gandhi, Rahul Gandhi would take over, but nobody can predict who would be the next BJP president after me," Shah said.
The remarks did not go down well with the Congress party which demanded an apology from not only Shah, but also Prime Minister Narendra Modi. Chhattisgarh Congress general secretary Shailesh Nitin Trivedi said: "Such a comment on the father of the nation is highly condemnable. Shah has crossed limits of politics."
Congress spokesperson in Delhi Randeep Surjewala also lashed out at Shah saying that his remarks were "an insult to freedom fighters, their sacrifices and also to Gandhi."