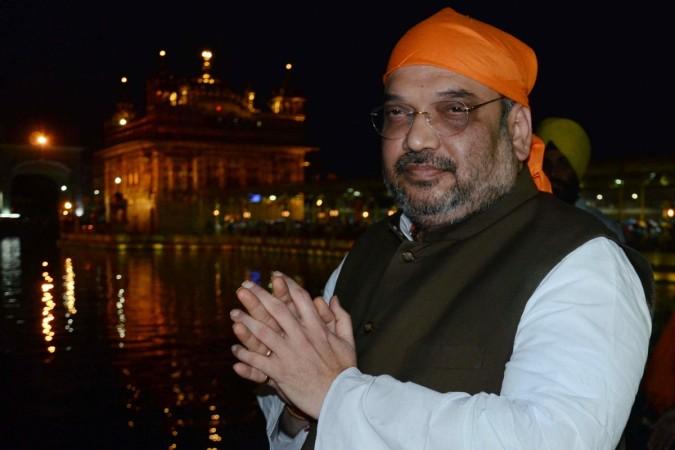 Bharatiya Janata Party (BJP) President Amit Shah arrived on Friday to attend a Rashtriya Swayansevak Sangh (RSS) conclave and meet its chief Mohan Bhagwat.
Shah went to the Rambhau Mhalgi Prabodhini complex in Bhayander town where the three-day RSS Akhil Bharatiya Karyakari Mandal will end later on Friday.
Though details were not available, the BJP chief and Bhagwat were understood to have discussed wide-ranging issues including the construction of a Ram temple in Ayodhya, upcoming Assembly elections in five states and the 2019 Lok Sabha polls.
On the opening day of the conclave, the RSS reiterated its demand to enact a law or promulgate an ordinance to pave the way for a speedy construction of a grand Ram temple in Ayodhya.
Bhagwat had first raised the demand at his customary Dussehra rally in Nagpur on October 18.
The RSS meet is being attended by 350 delegates from all over India, including heads or representatives of its affiliate organisations.