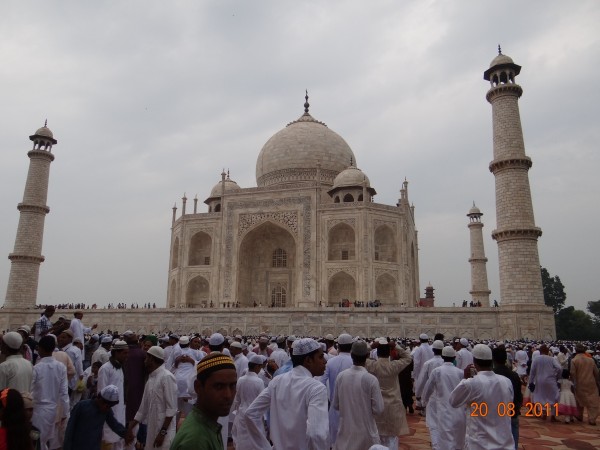 Jagan Prasad Garg, a Bharatiya Janata Party MLA from North Agra, has demanded Uttar Pradesh Chief Minister Yogi Adityanath to change the name of Agra to Agravan.
"The region was initially known as Agravan and finds such a mention in the Mahabharat. But in the course of time, the city was named as Akbarabad. Later, it became 'Agra', which has no specific meaning and thus its name should be revived to Agravan," Garg wrote in a letter to Adityanath on Tuesday.
He added that since there were many 'vans' and Agarwals in Agram, it should be renamed as Agravan, reports Hindustan Times.
The letter went on to say, "I will meet the CM and seek the change of name of Agra to Agravan."
Agra is the home of the iconic Taj Mahal. The city also has multiple other monuments of the Mughal-era.
This demand is the latest of a long list of demands by BJP members to rename cities in the country. It first began with Yogi Adityanath renaming Allahabad as Prayagraj. He then went on to change Faizabad to Ayodhya.
Since then many have called to change the names of cities. The Gujarat government expressed interest in changing Ahmedabad to Karnavati. The Shiv Sena has asked to rename Aurangabad as Sambaji Nagar and Osmanabad as Dharashiv Nagar.
On Friday, the BJP in Telangana said that if they were voted to power, they would change Hyderabad's name to Bhagyanagar.