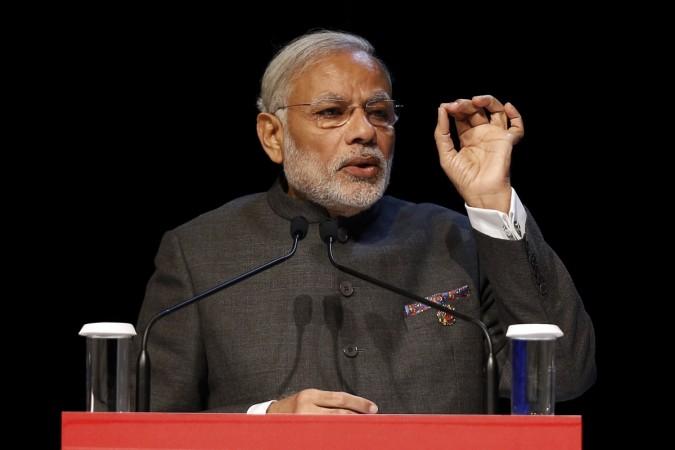 The Bharatiya Janata Party-led National Democratic Alliance (NDA) will win the general elections in 2019, though it won't be a smooth ride, predicts the ABP News-CVoter 'Desh ka Mood' survey. The vote share for NDA and United Progressive Alliance (UPA) is projected to be 38 per cent and 25 per cent, respectively.
The ruling alliance is projected to bag 276 out of 543 seats in the Lok Sabha, while UPA will get 112 seats, according to the Desh Ka Mood survey carried out by ABP. In the 2014 elections, NDA had won 336 seats.
Here are state-wise projections made by the survey.
Uttar Pradesh: The survey says if Congress joins hands with the SP-BSP alliance, it is expected to make big gains in the state. The resulting 'mahagathbandhan' will win nearly 56 out of the 80 Lok Sabha seats in the state. However, in absence of an alliance, the NDA would steal a march over the opposition winning 70 seats.
Bihar: The survey says there are two possibilities in Bihar. The UPA in alliance with RSLP and LJP is expected to win 18 seats with NDA slightly ahead with 22 seats. In case of NDA remaining intact, it will win 31 seats, while UPA will win a paltry 9 seats.
Madhya Pradesh: NDA is expected to romp home with 23 seats against 6 seats projected for the UPA if polls are held today in the state.
Chhattisgarh: Of the 11 Lok Sabha seats in the state, NDA is expected to bag 9 if the polls are held today.
Rajasthan: Notwithstanding an anti-incumbency wave against Chief Minister Vasundhara Raje, NDA will comfortably win, bagging 18 out of the 25 Lok Sabha seats.
Maharashtra: If NCP joins hands with Congress and BJP, Shiv Sena part ways, UPA will be in driver's seat and win 30 out of the 48 seats on offer in the state. But if BJP and Shiv Sena remain partners and Congress gets into an alliance with NCP, NDA will bag 36 seats. If all parties contest independently, NDA will again emerge victorious bagging the maximum votes.
Odisha: The survey predicts BJP getting majority while the ruling BJD in second place. BJP: 13, BJD: 6, Congress: 2.
North-east: The NDA is expected to get a clean sweep in the north-east comprising states of Assam, Arunachal Pradesh, Sikkim, Manipur, Meghalaya, Tripura and Nagaland.BJP: 18, Congress: 6, Others: 1
Punjab: In Congress-ruled Punjab, UPA will emerge a clear winner. NDA: 1, UPA: 12, Others: 0.
Haryana: The survey predicts that out of the 10 seats, NDA is seen getting 6 seats in Haryana, while UPA may get 3.
Delhi: BJP will make a clean sweep in the capital, winning all 7 Lok Sabha seats.
Southern India: NDA will be on the back foot in the south comprising states of Andhra Pradesh, Karnataka, Tamil Nadu, Kerala and Telangana. UPA: 32, NDA: 21, Others: 76.