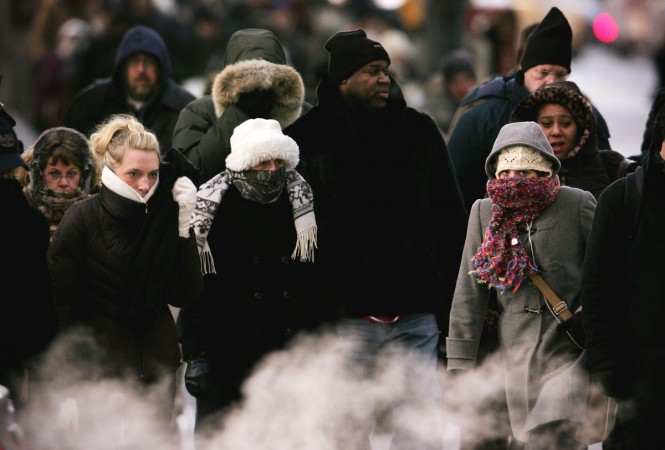 Forget those fully clothed jackets and a kiss under the mistletoe, this winter wear will get you some raunchy action this holiday season, or so the name suggests. Japanese manufacturers Village Vanguard took the internet by storm earlier this year when they launched backless, sleeveless jumpers dubbed as the "Virgin Killer" sweaters.
The kinky knitwear, that got sold out in March after the design took the internet by storm, are back just in time for the Christmas holidays with a new collection. The fresh bulk features raunchier, bizarre yet oddly good-looking revealing sweaters that could definitely get the pulse racing.
Also Read: Thong jeans: This naked pair of denims that exposes your derriere just debuted and Twitter is not impressed
The barely-there outfit exposes one's bare back all the way down, revealing just enough of the derriere to tease the partner. The previous version of the outfit covered the torso, revealing the skin from the sides of the bosoms.
But the new collection includes a bizarre bikini inspired knitwear and jumpers "with cleavage" that reveals more than protect you.
First of the two new designs features a plunging neckline all the way till the belly and hardly covers one's modesty.
The other one which looks like it is inspired by swimsuits features a cut out on the cleavage portion. The short-sleeved and high-leg version is held together with a string in the bottom.
Launching the outfit, the brand believes the new collection will take the internet by storm yet again. A spokesperson for Village Vanguard said: "The original model was a social phenomenon because of the sexiness of the jumper. The long-awaited new models appeal to the cleavage and they have the signature open back."
Promoting the outfit, they say: "These designs are perfect for the season as parties and events increase. Please take responsibility wearing them at your own risk.'' The kinky sweaters sell online for 3,980 Japanese Yen (around £26).