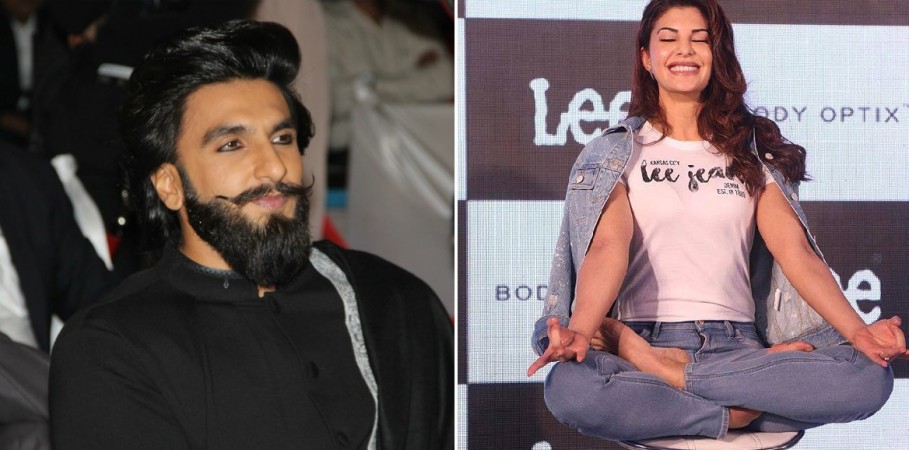 Even as millions of people are celebrating Valentine's Day 2018 on Wednesday, February 14, a weird ritual is followed by single students of Hindu College, Delhi.
Every year on Valentine's Day, single students of the institution celebrate the occasion by performing puja at the famous Virgin Tree in the campus. The Virgin Tree has been synonymous with romance and first love for decades now. It is believed by the students that whoever participates in the puja would find their special someone within six months and lose their virginity within a year.
The students, of both sexes, worship 'Damdami Mai' – a Bollywood actress – chosen by the hostel residents each year.
For this year, the boys hostel students have picked up Jacqueline Fernandez as Damdami Mai and a picture of hers is being worshipped on the V-Day. Besides Jacqueline, Aditi Rao Hydari and Nargis Fakhri's name was also considered but the Race 3 actress was selected after most of the students voted for her.
On the other hand, Ranveer Singh is being worshipped this year as the Love Guru by female students. It was only last year that girls began worshipping male actors in order to promote gender equality. In 2017, Disha Patani and Hrithik Roshan were worshipped by the students.
For the puja, the tree is decorated with balloons and posters of Damdami Mai.
Lalit Kumar, president of the boys' hostel at Hindu, told the Times of India, "Till last year, we had second and third-years choosing the Damdami Mai. We either choose those actresses who have given blockbuster movies in the last one year or those who have been in the news. This year, the competition was between Aditi Rao Hydari, Nargis Fakhri, and Jacqueline Fernandez, and Jacqueline got the highest number of votes. A lot of people last year said that we were objectifying women, so the girls decided to have Love Guru from this year."