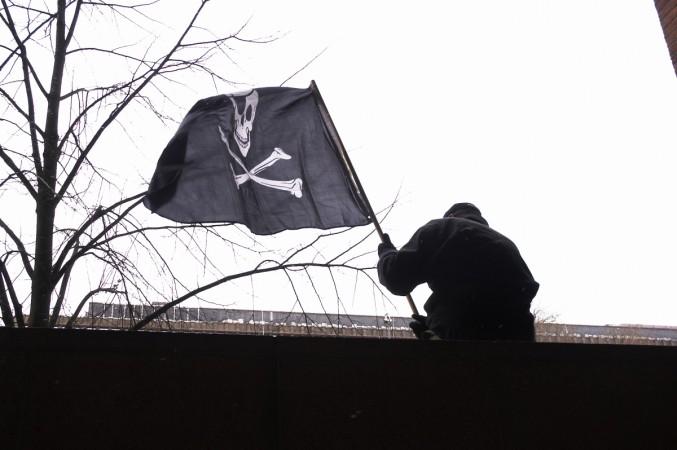 Efforts of a crackdown on BitTorrent pirates have intensified over the years and a new study has revealed that more than 1000 lawsuits were filed in connection with illegal file sharing in the United States in 2017. It appears like 2018 will see more such cases as the year started off with unusual lawsuits against online pirates.
According to legal analytic company Lex Machina, a total of 1,019 lawsuits were filed against online pirates last year with from adult entertainment company Malibu Media accounting for 550 lawsuits.
In a new data collected by TorrentFreak, 286 lawsuits were filed against BitTorrent pirates in the month of January alone, which is three times more than the average 85 lawsuits per month in 2017. It went on to say that 138 lawsuits were from Malibu Media, while Strike 3 Holdings filed 133 cases and Bodyguard Productions filed 15 cases.
The new development has indicated that it will be costly to download entertainment content for free in the days to come.
Anti-piracy organisations, government authorities and agencies from several countries have been trying to shut down popular torrent sites like The Pirate Bay, RARBG, 1337x, Torrentz2, YTS.ag, EZTV.ag, Limetorrents, Nyaa.si and Torrents.me. The effort was worth it as hundreds of free video content streaming sites, including Torrentz.eu, YIFY, Popcorn Time, Extratorrent, TorrentProject, and isohunt.to have been pulled down from the web over the last few years.
The fight against piracy will continue as entertainment industry across the world has suffered much from piracy.
What if Hollywood movies like Black Panther, Fifty Shades Freed and 12 Strong, latest Bollywood movies like Padmaavat, Aiyaary and Jaane Kyun De Yaaron, Tamil movie Naachiyaar and Telugu film Manasuku Nachindi are available for free download in full even before their release? Filmmakers could incur huge loss from such leaks. This is why 30 entertainment companies, including Netflix, HBO, Hulu, Walt Disney, Warner Bros, Twentieth Century Fox, Amazon, Sony Pictures Entertainment, Star India, Paramount Pictures, and CBS Corporation had come together and formed an association called Alliance for Creativity and Entertainment (ACE) in 2017 to fight piracy.
However, it will be a herculean task to put a total crackdown on torrent sites, as new ones and proxy sites will keep coming up. Moreover, torrent sites are not illegal in themselves as it only gives a platform for others to share videos though they get into trouble when others share copyrighted materials. Some countries like Switzerland, Spain, Canada, Mexico and Netherlands even allow downloading copyrighted content as long as it is for personal use.
A few torrent sites like Extratorrent, TorrentProject and isohunt.to were pulled down down last year, creating a huge gap in BitTorrent world, but here are some of the best alternative torrent sites you can use in 2018:
1) The Pirate Bay: It is the number one torrent site at the moment. It has survived several threats of being pulled down for over a decade and is still looking strong.
2) RARBG: It is known for providing high-quality videos and has survived in the precarious BitTorrent world for almost a decade now.
3) 1337x: This torrent site is known for giving fresh content. The advantage of this site is that it has some dedicated people who keep uploading new videos.
4) Limetorrents: It is a reliable torrent site having survived the storm for more than half a decade.
5) Torrents.me: It combines popular torrent sites and specialized private trackers in a torrent multisearch. Users can also add their favorite torrent sites.
It may be mentioned that there are a few torrent sites like Torrentz2, YTS.ag, NYAA.si and EZTV.ag that came into existence after the original sites were shut down but they are yet to earn credibility. However, relatively newer sites like Zooqle and iDope have gained immense popularity of late, and it won't be surprising to see them climbing the ladders in 2018.