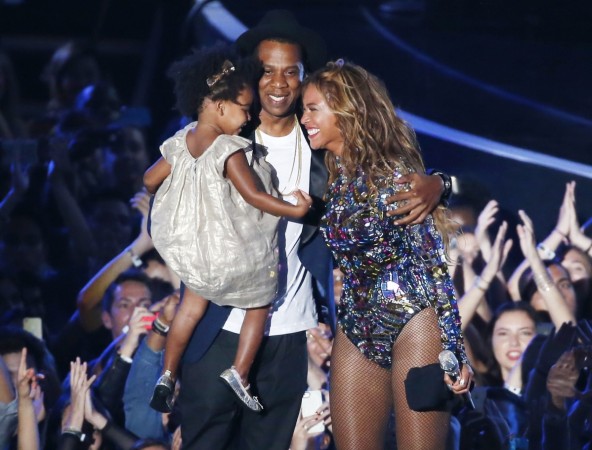 Born as Shawn Corey Carter, Jay Z has proved the world that he is one of the best and most successful rappers the world has seen. Having won 21 Grammy awards, the rapper has sold over 100 million records of his albums till date. Jay Z's three albums, Reasonable Doubt (1996), The Blueprint (2001), and The Black Album (2003), are considered landmarks with all of them featured in Rolling Stone's list of the 500 greatest albums of all time.
On the occasion of his birthday, we take a look at his most popular songs. These songs have been listed as the top songs of Jay Z's career by Billboard.com:
Beyonce and Jay Z's first collaboration, Crazy in Love was a huge success from the day it was launched. Beyonce, who had just separated from Destiny's Child collaborated with her then boyfriend, now husband Z, to produce this popular number. The song went on to top the Billboard Hot 100 chart for eight consecutive weeks. Years later, a sensual version of the song was made for 50 Shades of Grey.
Performed by Jay Z and Alicia Keys, Empire State of Mind was an ode to New York. The song became so popular that it turned into an anthem and topped numerous musical listings including Rolling Stone magazine and the New York Times. The song also won the Grammy for Best Rap Song and Best Rap/Sung Collaboration.
The good girl went bad with Jay Z as Rihanna hit the chord with the rapper and created an iconic song. Released in 2007, the song took both the artists a step up in their careers. The song earned both artists several awards including Grammy Award for Best Rap/Sung Collaboration. This success paved way to a successful collaboration in the music industry.
What best way to end his six years of hiatus, than produce a song with Jay Z himself. Justin Timberlake decided to make a comeback into the music industry with the rapper and made the song Suit and Tie. The popular song, Suit and Tie, is ode to the joys of being well-dressed. The slow-drawl song was performed at the 55th Annual Grammy Awards in 2013 and it won the Grammy Award for Best Music Video at the 2014 ceremony.
Another hit number from the Rihanna and Jay Z collaboration, Run This Town came out in 2009. Only this time, the song also featured Kanye West. The song debuted in the Billboard Hot 100 at 88th position and jumped to 66 after the digital release. The song further ranked third position with three weeks of its release making this one of Jay Z's best works.