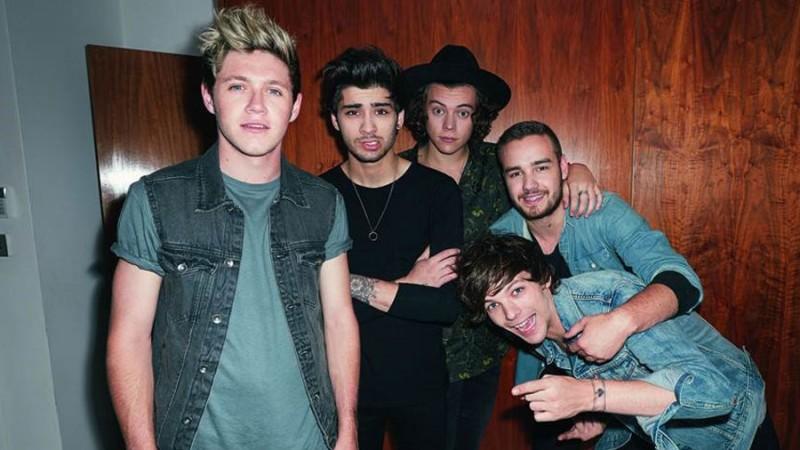 One Direction is no longer headed the same way. Louis Tomlinson has finalised his decision of taking up a solo music career. The boy band went on a break this January and things have not been good ever since. The 24-year-old member has been busy producing solo material and has plans of releasing it with Syco, Simon Cowell's label and the company that created One Direction, reports The Sun.
Not only Tomlinson, another band member, Liam Payne, also announced about his solo career after signing a deal with Capitol Records. Ex band member Zayn Malik is already topping charts with his debut album Mind of Mine.
This is not the first time that a band has separated after a hiatus. The past decade and half has seen numerous musical bands reach the heights of success and split ways to either focus on their personal lives or make a mark for themselves. Listing down is a few popular bands that left fans shocked and heartbroken with their separation.
NSYNC:
The break of the millennium saw many hearts break as the popular boy band announced going separate ways. After producing some record breaking music, NSYNC decided to take a hiatus from music and eventually decided to go into different career paths. The band members eventually went on to star in movies and make their own music. However, the five regroup for several occasions even today.

Destiny's Child:
While fans were still copping with the split of their favourite band, the favourite female band, Destiny's Child, also split ways. The band has a long list of hit singles which included songs like Independent Women and Survivor. Post the break up, Beyonce Knowles proved the most successful with hits like Crazy in Love topping charts globally.
Spice Girls:

The band has never officially announced a break up. However, the band members eventually decided to head separate ways. Post Spice Girls, Melanie C has released six solo albums and Victoria Beckham has been a successful fashionista. Whereas Mel C, Emma Bunton and Geri Halliwell reunited to create music under the name, GEM.
Oasis:
The popular rock band started off in 1991 and enticed their fans for over two decades. However, the band split due to difference in understanding among band members. Noel Gallagher (lead guitar and vocals), in an interview, explained that it spiralled from a squabble about brother Liam's demands for a free plug for his clothing range Pretty Green. According to Daily Mail, he said that on the night of his departure - which led to the cancellation of a headline slot at a Paris festival - Liam stormed into the dressing room wielding a guitar like 'an axe.' "He nearly took my face off with it," Noel said. This was one of the messiest band break ups.
Pink Floyd:

The iconic band that ruled the charts for three decades, but disagreements between two dominant members of the band and main songwriters Waters (bass, vocals) and Gilmour (guitar, vocals) stretched the band to their breaking point. A bitter split left Waters to embark upon solo projects. However, the two manage to put aside their differences for the occasional charity gig.