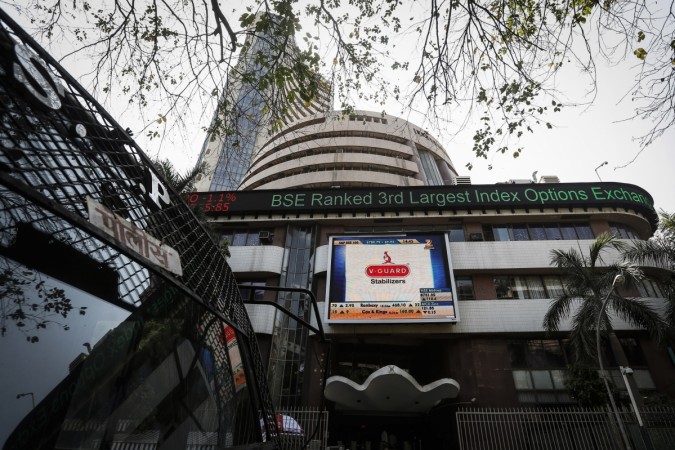 The Shriram City Union Finance (SCUF) stock rose almost 3 percent on Friday after over 1.5 million shares of the Chennai-based company changed hands on the Bombay Stock Exchange (BSE) in bulk deals.
The stock closed at Rs. 1,706.50 on the BSE, up 2.93 percent from its previous close.
On Friday, Birla Sun Life Mutual Fund and SBI Mutual Fund bought 7.19 lakh and 8.75 lakh shares respectively, at Rs. 1,630 apiece, in bulk deals.
The sellers were ABG Capital (6.09 lakh shares), LTR Focus Fund (5.55 lakh shares) and SBI MF (4 lakh shares) at Rs. 1,630 per share.
As of March 31, 2016, promoters held 33.78 percent stake in SUCF while foreign institutional investors (FIIs) and Indian mutual funds held 17.55 percent and 1.68 percent, respectively.
For the quarter ended March 2016, SUCF reported net profit of Rs. 55.49 crore, a decline of 63 percent from Rs. 149.60 crore in the corresponding quarter in 2015. Its sales rose 9.3 percent to Rs. 975 crore.
For the financial year 2015-16, the company's net profit was Rs. 530 crore and sales Rs. 3,835 crore.
The company is basically into lending to various categories of borrowers. Small enterprises account for about 54 percent of its loan portfolio, followed by two-wheeler loans (18 percent) and gold (17 percent), according to a conference call that Subhasri Sriram, ED and CFO of the company had with analysts on April 28, 2016.
Provisioning for bad loans and write-offs rose to Rs. 616 crore in 2015-16 as against Rs. 454 crore in the preceding financial year on account of new RBI guidelines for recognising non-performing assets (NPAs) for non-banking finance companies (NBFCs). The central bank reduced the duration for recognising NPAs during the last quarter of 2015-16 from 180 days to 150 days, Sriram said during the call.
Out of Rs. 616 crore, the amount written off was Rs. 305 crore as compared to Rs. 326 crore in financial year 2014-15, she added.
The RBI has mandated NBFCs to move to 120 days from the current 150 days by March 2017.
The net interest income of the company — the difference between cost of funds raised and the rate at which loans are given to borrowers — was steady.
"Yield on assets as at March 2016 is at 21.13 percent and net interest income continues to be over 13 percent now at 13.5 percent. Cost of borrowing as of March 2016 is at 10.32 percent as against 10.86 percent in the previous year. Rs. 14,408 crores were the total borrowings with bank borrowings constituting 59 percent of the total," she told analysts.
"We continue to have access to market borrowings through CPs, bonds and to exercise our option on retail deposits," Sriram added.