After the incredible response that Sanjay Dutt's biopic Sanju got, a movie on the life of comedian Kapil Sharma is being planned.
A new director named Vinod Tiwari is willing to make a biopic on Kapil Sharma, for which he wants to cast the comedian himself. But, he has kept another comedian Krushna Abhishek as a backup in case Kapil refuses to feature in it.
"Kapil has started from scratch and it would be very interesting to put his journey from Amritsar to Mumbai on the silver screen. I really wish that Kapil does this film but if he doesn't do it, then Krushna Abhishek, who has worked very closely with Kapil would be the perfect choice for my film. I have shared the concept with Krushna and he is very excited to work on this project. But, we are planning to get Kapil on board," Tiwari told Mumbai Mirror.
Informing that he has decided the title of the biopic to be The Kapil Sharma- Real Hero, Tiwari also said that he wanted to make the film on the comedian back in 2010, but failed to do so.
"I wanted to do a film on Kapil in 2010 but things didn't work but now I have producers too, who have always wanted to work with Kapil. I am not Rajkumar Hirani, but I will try my best to showcase the life of Kapil in the best possible way. That is why I have also registered the name of the film as The Kapil Sharma-Real Hero," he told the publication.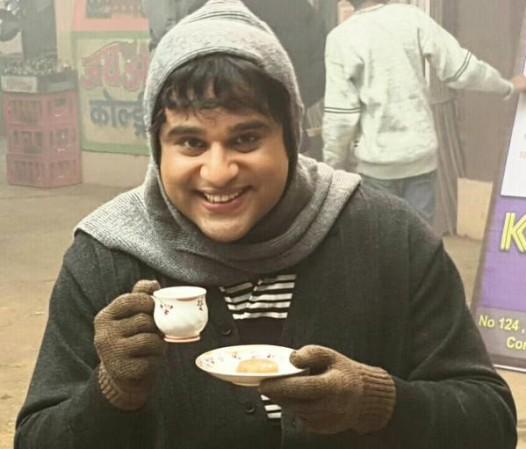 The director also said that he has already readied the story, which will also include Kapil's current unfavourable situation, apart from his journey from being a common man to a celebrity.
"The whole story is ready. We haven't spoken to Kapil Sharma yet, but if he agrees, we will ask him to essay himself in his biopic. If for some reason he denies, Krushna Abhishek will get into his shoes," he said.
It will be interesting to see if Kapil at all allows Tiwari to make a movie on him, and if he does, will he be happy with Krushna playing his character onscreen? Kapil and Krushna are believed to have had a rivalry in the past.