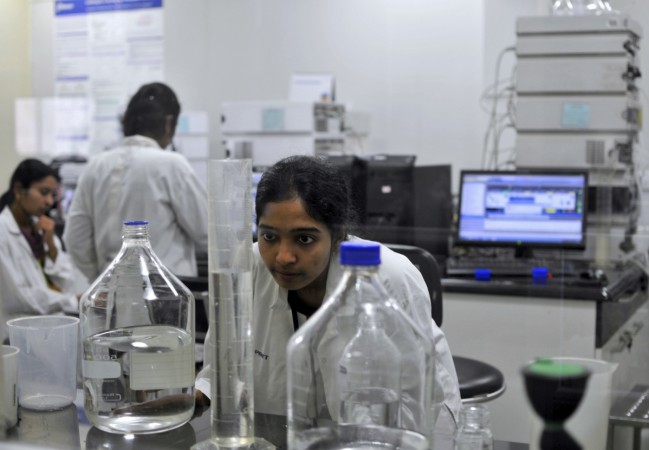 Biocon is in pole position to take maximum advantage of a business worth over $30 billion globally, given its regulatory success with its four solutions for cancer and diabetes, the company claimed.
Shares of the Indian biotech company hit a a 52-week high of Rs. 736 on the Bombay Stock Exchange (BSE) on Monday.
"Regulatory filings for the four most advanced biosimilar programs - Insulin Glargine, Trastuzumab, Pegfilgrastim and Adalimumab - are likely to provide us an early mover advantage in an over USD 30 billion addressable market. We are positioned among the early wave of biosimilar entrants in the developed markets," the company said in its annual report for 2015-16.
"We are positioned among the early wave of biosimilar entrants in the developed markets," the company said.
Last Saturday, the company announced that its proposed generic version of Trastuzumab injection, co-developed with Mylan and used to treat breast cancer, has yielded positive results from phase 3 clinical trials.
The share was trading at Rs. 731.20 at around 1.42 p.m. on the BSE on Monday, up 4 percent from its previous close.
The company, in its regulatory filing, said that over two million women are diagnosed with breast cancer every year, making it the second-most common type of cancer in the world.
The market size of Trastuzumab injection is valued at about $6.5 billion, according to IMS data, NDTVProfit reported.
Bengaluru-based Biocon had informed the BSE about the efficacy and safety of the generic version of the proposed biosimilar Trastuzumab injection, in comparison to branded Trastuzumab.
"The trial will enable regulatory filings of our products in the developed markets," Kiran Mazumdar Shaw, chairperson and managing director of Biocon, said in a filing to the BSE.
Cure for diabetes, cancer offer huge opportunities for Biocon
The company said that insulin and life-saving drug Trastuzumab offer significant business opportunities and it is geared up to deliver solutions to millions of patients suffering from these diseases worldwide.
"There are nearly half a billion diabetes patients in the world. Of the 100 million people who need insulin, only 'one in two' can manage and afford costs associated with chronic insulin therapy. As the largest Asian insulins player and the fourth largest producer of insulins in the world, our aim over the next 10 years is to provide our insulin products to 'one in five' diabetes patients in need of insulin-based therapy anywhere in the world," Biocon said in its annual report for 2015-16.
"Currently, our insulins are registered in over 65 markets that represent 40% of the global diabetes population," it added.
Similarly, the generic version of Trastuzumab injection is also seen as offering scope for affordable medical solution to breast cancer patients.
"By 2030, new cancer cases worldwide are expected to rise to 22 million, resulting in 13 million deaths annually. This cancer burden is expected to be sizeably larger in developing countries," the report said.
"This [Trastuzumab (CANMAbâ"¢)] important life-saving drug has already made a significant difference in the lives of several thousand patients," according to the annual report.