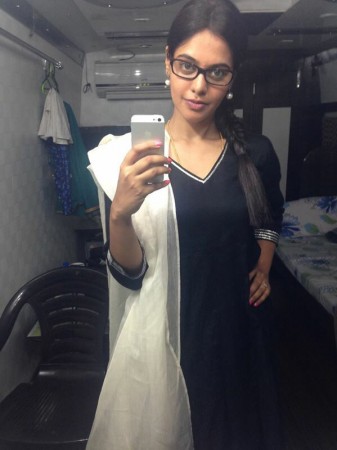 Actress Bindu Madhavi, who is upset over rumours about her health, has slammed some Telugu TV news channels and sarcastically requested them not to kill her so early.
Some Telugu TV news channels were spreading rumours that Madhavi was suffering from a dreaded disease and was rushed to the hospital following her serious condition. The actress, who was unaware of the reports, was shocked when she saw a flood of "get well soon" messages on her Facebook account.
The disappointed and disgusted actress took to her Facebook page on 1 April to clear the air. "Just got 2 knw tat, few Telugu channels have reported tat am admitted in hospital n in very serious stage.... Pls hold on guys, dnt kill me so early.... Am all Gud in chennai n lukin forward 4 d audio launch of my movie 2mr..." she wrote.
Rumour had it that Madhavi would play Ajith Kumar's sister in his 56th outing, but not many fans seemed to have believed the news. "We wont believe that.. Just clarify another rumour that are you gonna act as Thala's sister in his next movie with Director Shiva? Is that true?" asked a fan, Diwakar Drawid to which she responded, "No diwakar, am not."
Madhavi has 21,28,449 fans on her Facebook page and many of them want to see her as Ajith's love interest in a movie. Diwakar Drawid further added, "Ayyo sister thanks for reply.. I want to see you pairing up with my Thala as jodi.. Not a Thangachi role.." The actress, who is eagerly waiting for an opportunity to work with Thala, responded, "Haha.... Same here..."
Having made her acting debut with "Avakai Biryani" in 2008, Bindu Madhavi shifted to Tamil cinema. She was last seen in "Tamiluku En Ondrai Aluthavum," which released on 20 February 2015. She has three upcoming Kollywood projects and she has already wrapped two of them up such as "Savaale Samaali" and "Kalukkuray Maaplay". Currently, she is busy shooting for her forthcoming movie "Haiku".