The funeral of American evangelist and preacher Billy Graham, who passed away on February 21, will be held on Friday, March 2. Ahead of the funeral ceremony, his mortal remains were brought from Asheville to Charlotte on Saturday through a ceremonial motorcade as hundreds took to the streets to pay their last respects.
Rev Graham's funeral service will be held at noon on Friday in a tent in the main parking lot of the Graham library. It will be a tribute to the 1949 Los Angeles tent revivals that made Graham famous, said family spokesman Mark DeMoss.
US President Donald Trump, who was a guest at Graham's 95th birthday celebration in Asheville, is expected to be present at the funeral.
A private prayer service for Graham's family was held at the Billy Graham Training Center at the Cove in Asheville from 10:45 am on Saturday. A ceremonial motorcade procession in the 99-year-old preacher's honor started from the training center around 11:25 am, reported WBTV. It reached Charlotte around 2:30 pm, with its final destination being the Billy Graham Library.
The procession consisted of the hearse, eight SUV's with Graham's family and funeral staff, eight North Carolina Highway Patrol motorcycles and five other vehicles.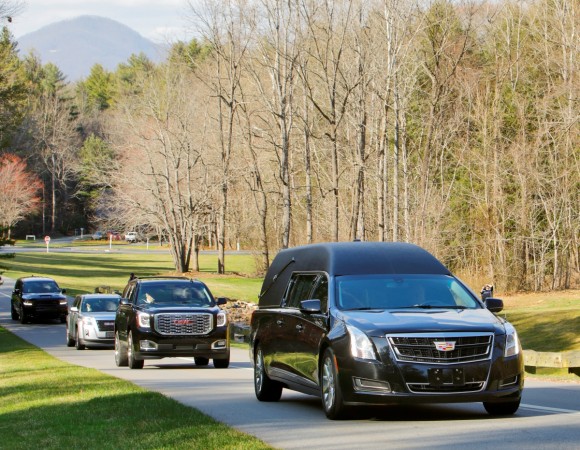 His casket was carried by six pallbearers, including his grandsons and husbands of his granddaughters. His plywood casket had been built in 2006 by Angola State Prison inmates at his request.
Graham's body will be laid in repose on Monday and Tuesday inside the family Homeplace on the Billy Graham Library Grounds in a closed casket. The public will be able to pay respects from 8 am to 10 pm. Shuttle buses will be available to and from the place, which has no public parking.
On Wednesday, Graham's body will be taken to the US Capitol to "lie in honor" in the Rotunda until Thursday, March 1. Before Rev Graham, only three people were brought to the Rotunda after their death. Two of them were Capitol officers who had died on duty and the third was Rosa Parks, reports WBTV.
"Upon the arrival of Rev Graham's casket, House Speaker Paul Ryan (R-WI) and Senate Majority Leader Mitch McConnell (R-KY) will take part in a bicameral service," said a House statement released on Thursday. "Rev Billy Graham was an American evangelist and minister, internationally known for his devout faith, inherent humility, and inclusive nature."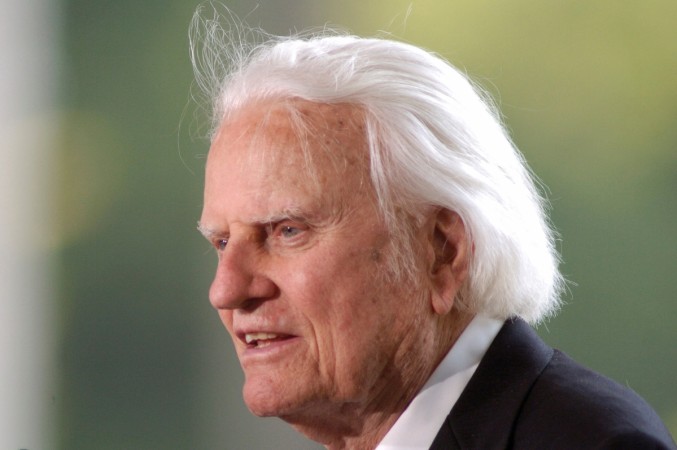 Graham's funeral on Friday will be attended by around 2,300 people, include Trump, Vice-President Mike Pence and all living former presidents of the US. It will be a private funeral, followed by the burial.
Former president George W Bush and wife Laura will not be able to attend the funeral due to a prior commitment. However, they will visit Charlotte on Monday to pay their respects to the late reverend at the Graham Family Homeplace.
Live updates of the funeral will be aired on WBTV.