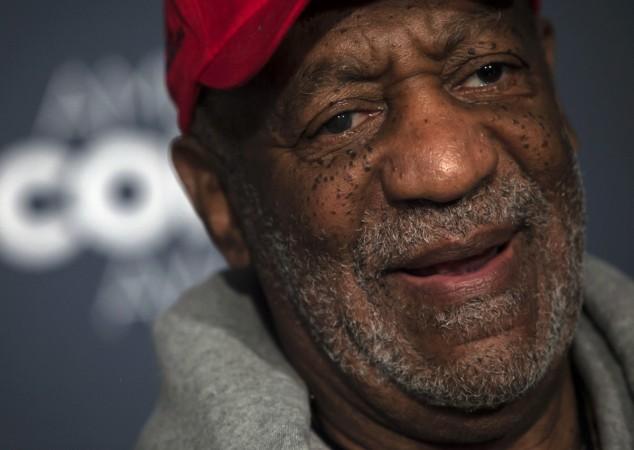 The number of alleged victims claiming that actor and comedian Bill Cosby sexually assaulted them is increasing, and the latest is model-actress Angela Leslie.
Leslie told the New York Daily News in a recent interview that their encounter took place in a luxury suite in 1992, after which he plied her with alcohol and forced her to fondle him. She was reportedly targeted after she sent the actor a photograph and a letter detailing her aspirations to become an actress.
"If you want to act, show me what you've got. Pretend you're intoxicated," she recalled his demand after he poured her a drink.
"I couldn't drink it," she recounted. "I tasted it and put it down. Then he asked me to go into the bathroom and wet my hair. . . . I walked back out, and he had removed his clothing and gotten into bed."
Leslie recalled that Cosby began rubbing against her before pouring lotion into her palm and masturbating with her arm.
Leslie is the eight victim to come forward with sexual assault claims, but unlike most of the other alleged victims, she wasn't drugged. Another similar thread that binds Cosby's victims are that all of them were younger when he assaulted them.
Other victims include registered nurse Therese Serignese who was drugged and raped; wife of actor and bodybuilder Lou Ferrigno, Carla, who said she was forcefully kissed; Barbara Bowman, an aspiring actress who was assaulted when she was 17-years-old in 1985; Joan Tarshis, who was a writer in Hollywood; and television personality Janice Dickinson.
Tamara Green and Andrea Constand first came forward with rape allegations in 2005 and 2006 respectively.
Cosby is yet to comment on these assault allegations, but his lawyer slammed these accusations as "utter nonsense" and said that these women are "coming out of nowhere."
All said and done, these allegations are surely taking a toll on his career, with cable network TVLand pulling reruns of "The Cosby Show" ; NBC dropping a sitcom starring the actor, and Netflix postponing the release of a comedy featuring Cosby.