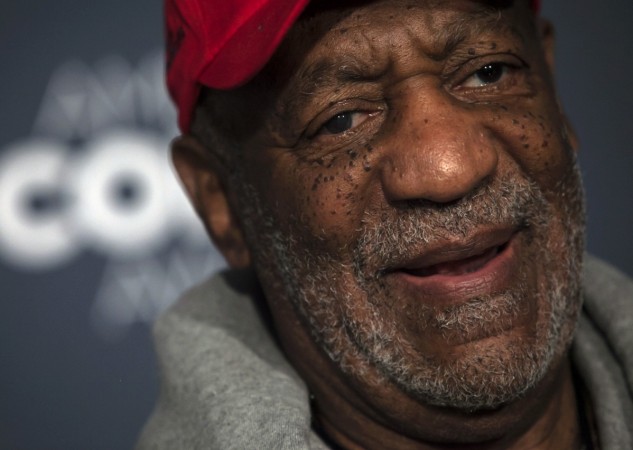 A 55-year-old Southern California woman sued comedian Bill Cosby on Tuesday in Los Angeles Superior Court for allegedly molesting her in a bedroom at the Playboy Mansion 40 years ago, when she was around 15 years old.
Judy Huth slapped "The Cosby Show" star with a sexual battery lawsuit on Tuesday. However, it is not clear how much she wants in order to settle the case. This is the first case in which a woman claimed she was underage when she was abused and this is also the first sexual assault case filed against Cosby since 2005.
The past few weeks saw a number of women coming forward to report they had been sexually assaulted by the American actor over the years. Some also alleged that Cosby had drugged and then sexually assaulted them, the Telegraph reports.
In the complaint, Huth stated that she and her friend met Cosby at an outdoor film set at Lac Park in Los Angeles County in the year 1974. He invited them to a tennis club the next week. Not suspecting his intensions, they agreed. They met him and played billiards. Later, the lawsuit alleges that Cosby served them alcoholic beverages.
"Under the terms of Cosby's game, plaintiff was required to consume a beer every time Cosby won a game," the suit alleged. When the two girls had consumed "multiple alcoholic beverages," Cosby told them that he had a surprise for them "and led them to another house which turned out to be the Playboy Mansion."
The teenagers were asked to say they were 19, if anyone asked. Huth needed to use the bathroom. Cosby, 37 at that time, showed her a bathroom attached to a bedroom.
"When Plaintiff emerged from the bathroom, she found Cosby sitting on the bed. He asked her to sit beside him. He then proceeded to sexually molest her by attempting to put his hand down her pants, and then taking her hand in his hand and performing a sex act on himself without her consent," the suit alleged.
Huth further said that the "traumatic incident" left her psychologically and emotionally scarred forever. She said she "suffered damages that are substantial and continuing," NBC reports.