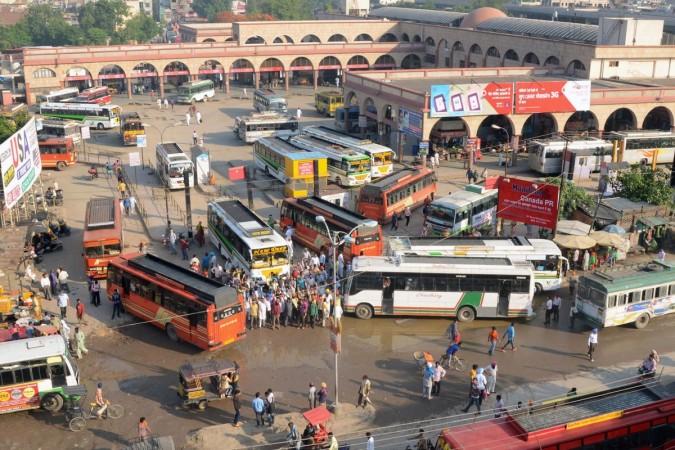 A private tourist bus from Bangalore to Kannur was hijacked Friday, April 27, by four men posing as cops. The Kerala-bound bus was targeted by the bike-borne men as they were allegedly trying to recover money that they had lent to the bus owner. The police have detained one of the accused.
The incident took place when four bike-borne men stopped the tourist bus on Mysuru road. The bus had 42 panicked passengers at the time. The men pretending to be Central Crime Branch police officers barged into the bus and asked the driver to go to a warehouse in Bangalore's Pattanagere area, Press Trust of India reported.
"We did not have water to drink and we were forced to sit inside the bus. Initially, they claimed that they belonged to the Central Crime Branch (CCB) and later they said they were from a private agency," a passenger was quoted as saying by New Indian Express.
"We got so scared as we thought that we would be robbed. My co-passenger immediately dialed the police control room and informed them of the situation," the passenger added.
The hijackers, who claimed to be from a financial company, directed the driver to go to the warehouse. The passengers were kept hostage inside the warehouse until the police officials rushed to the spot and surrounded the place. There were reportedly 30 policemen who were part of the rescue operation.
The police managed to nab one suspect, however, the other three men are still absconding. "Our investigations are on. At this stage of the investigation, there are four people involved in the crime," the police told PTI on Saturday.
Upon interrogation, the suspect claimed that they were part of a recovery team of a finance company. Meanwhile, the warehouse owner has denied any involvement in the crime and has filed a police complaint against the four men, reports NIE.