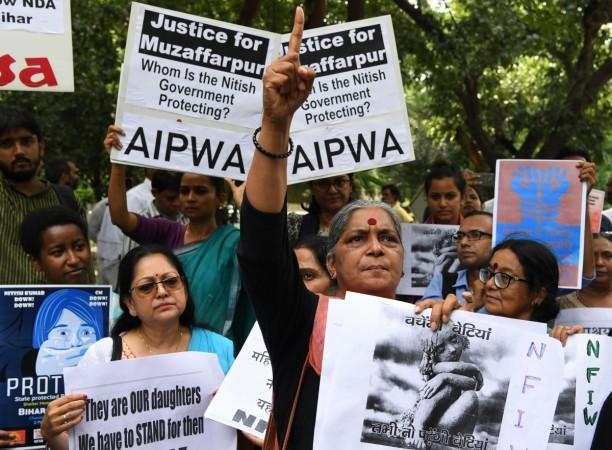 After 11 hours investigation, a team of Central Bureau of Investigation (CBI) arrested Rahul Anand in the Muzaffarpur shelter home rape case in Bihar on Saturday. He is the son of main accused of Brajesh Thakur.
Notably, the team had reached Thakur's Sahu Road residence at around 9 am on Saturday and conducted raid with the help of forensic experts. The CBI team looked for several documents and questioned Thakur's close friends and relatives. It was around 8 pm when the team came out with his son Rahul Anand.
Anand is the publisher and editor of Hindi daily "Pratah Kamal", which is located within the same premises of the shelter home.
Highlights of the investigation

The raid was headed by DIG Abhay Kumar and the team had opened the seal of the shelter home to enter the house. A number of armed commandoes were deployed to lock the main gate of the residence from inside, preventing entry of media reporters, social activists and passers-by.

During the investigation, CBI collected various documents and other items. In addition, the CBI sleuths looked around the courtyard as an eight-feet-deep pit was dug up by the police last month, following the suspicions made by victims that one of the girls was brutally beaten to death by caretakers of the shelter home a few years ago. It was alleged that the victim's body was buried at the site. Moreover, the earth mover machines were installed by the CBI but no excavation took place. According to the team, nothing incriminating was found from the pit after the day-long excavation.
Meanwhile, Bihar Police on Saturday recovered Bihar Police recovered a list of 40 mobile phone numbers along with the names of those revealed by Brajesh Thakur in the initial probe of this sex scandal case. "Thakur has been staying in the medical ward of the jail on health grounds and managed to avoid staying in the prisoners' ward," the police told Press Trust of India.
The Patna High Court is examining the regular CBI and police investigation into the case.