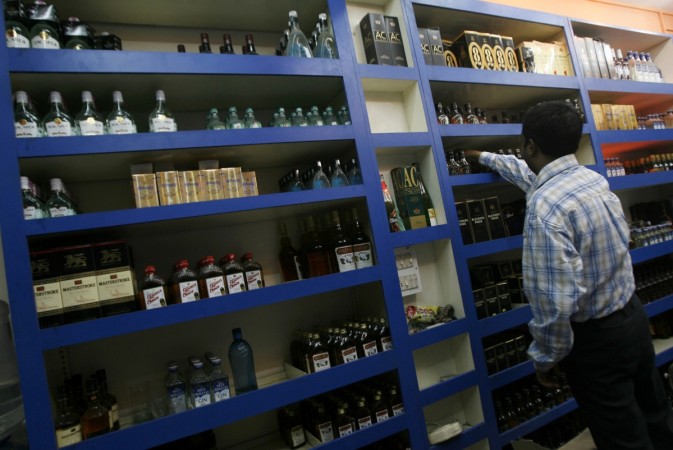 The main accused in the Gopalganj hooch tragedy has been arrested by the Bihar Police, while officials have also seized over 550 litres of country-made liquor during the raid carried out in the Khajurwani ward of Gopalganj town.
Nagina Pasi and his brother Lal Babu Choudhary were named as the main accused in the tragedy that claimed the lives of 16 people after they consumed poisonous liquor earlier this week. The police had arrested Choudhary two days ago from Deoria in Uttar Pradesh, while Pasi was absconding.
The Gopalganj Police is currently interrogating Pasi, who is likely to be produced before a magistrate, according to NDTV.
Earlier, 25 police officers were suspended for dereliction of duty in this regard.
Meanwhile, officials seized over 550 litres of county-made liquor from Khajurwani using JCB machines to retrieve hidden plastic containers of country-made liquor "mahua", Press Trust of India (PTI) reported.
Gopalganj District Magistrate Rahul Kumar said that the Excise Department had been directed to conduct a survey of all 56 households in Khajurwani and impose a collective fine as per the Bihar Prohibition and Excise Act, 2016, on all those involved in the production or preparation of country-made liquor.
Principal Secretary Excise KK Pathak visited Gopalganj following the tragedy and said that if the hooch is confirmed, properties of all those involved would be seized as part of the stringent provisions of the new prohibition law, PTI reported.
Madhepura MP and Janadhikar Party Chief Rajesh Ranjan alias Pappu Yadav lashed out at the Nitish Kumar government over the incident before leaving for Gopalganj to meet the families of the deceased. Yadav told reporters in Patna that the new law was a "black law" and that he would file a writ against it in the Supreme Court within a couple of weeks.