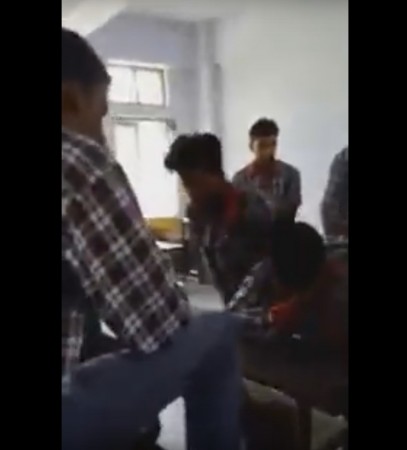 Two students of a Kendriya Vidyalaya in Muzaffarpur, Bihar were charged for assaulting a classmate in what seems to be a ragging case after the video of the incident went viral.
In the video, two boys are seen beating up another boy mercilessly. Authorities took action against the boys soon after the video went viral on social media. The MoS for Human Resources Development Upendra Kushwaha took note of the incident and asked authorities to conduct an investigation and submit their report.
An FIR has been lodged against the students, who are also related to an absconding criminal, Station House Officer (SHO) of Kazi Muhammadpur police station, Mithilesh Kumar Jha told PTI. Reports also state that the two students are brothers and sons of a local gangster.
"On the directive of the senior superintendent of police, an FIR was lodged on Thursday against the two students for beating their classmate," he said.
An FIR was filed after the school's principal made a written complaint about the incident.
They had reportedly threatened the victim earlier as well and had warned him against complaining about the incident.
The brothers beat up the victim within the school premises infront of other students. Some students can be seen standing by as the two boys beat up the victim.