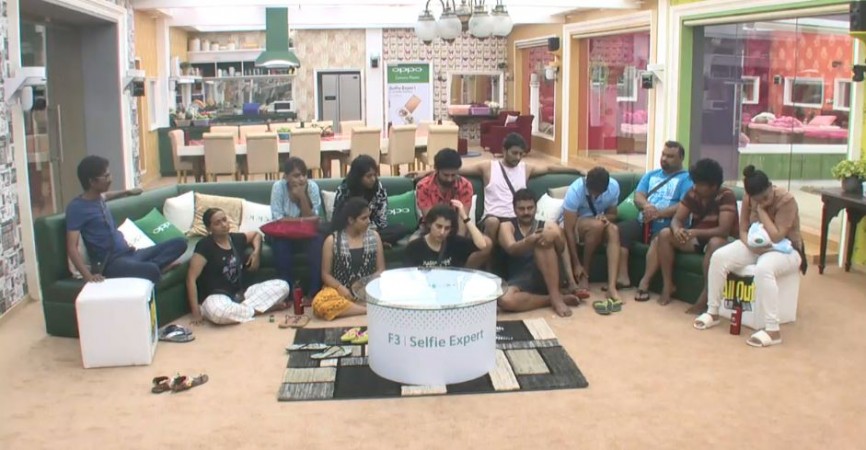 The nomination for the elimination from Bigg Boss Telugu house was completed on Monday leaving participants like Sameer, Prince, Madhu Priya and Sampoornesh Babu in the danger zone.
On Monday, Bigg Boss kick-started the nomination process and requested the contestants to name two people for eviction. He also made it clear that Kalpana is the captain and Sameer is already nominated and their names should not be mentioned. He first called in Adarsh Balakrishna to the confession room. He asked two names and reasons for nominating them.
Adarsh nominated Sampoornesh Babu first and said he is not interested in staying here and is finding it difficult to get adjusted to the atmosphere of Bigg Boss Telugu house. Secondly, he nominated Madhu Priya, saying she needs more time to adjust to the atmosphere in the house and she is not mingling with others.
Prince nominated Sampoornesh Babu and said his mind is not stable and he is suffering from claustrophobia. He is not feeling comfortable and under a lot of pressure. Madhu Priya is also stressed. She is happy at one moment and sad at the next moment. She is bed ridden for the last three days and facing a lot of problems.
Hari Teja, Dhanraj, Archana, Sameer, Kathi Mahesh, Siva Balaji and Kalpan nominated Sampoornesh Babu and Madhu Priya. Sampoo and Mumaith Khan nominated Madhu Priya and Prince. On other hand, both Madhu and Kathi Karthika named Archana, along with Adarsh and Prince.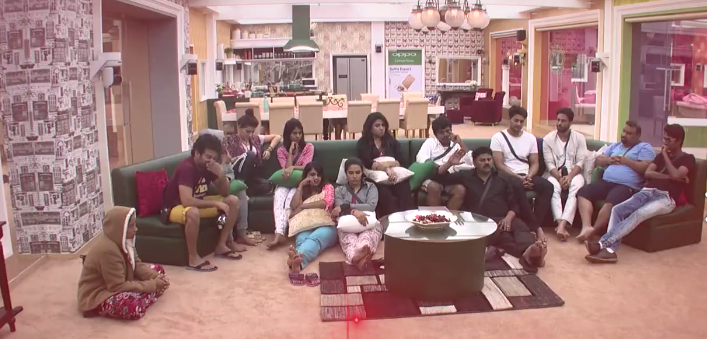 Bigg Boss picked Sameer, Prince, Madhu Priya and Sampoornesh Babu for elimination.