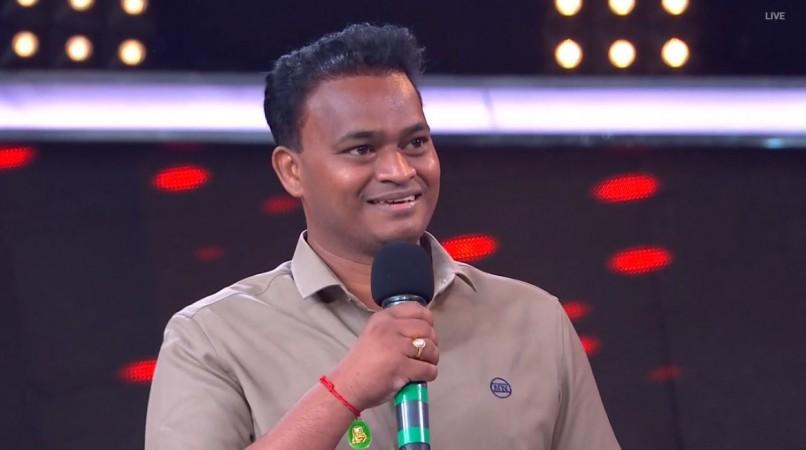 Nutan Naidu has been eliminated from Bigg Boss Telugu 2. He is the second contestant to leave the house this season after Sanjana Anne, who was shown the door from the show last week.
There were three members in the danger zone that include Ganesh and Kaushal after Babu Gogineni and Deepthi Sunaina was declared safe in yesterday's episode. In the end, Nuthan got lesser votes than the other two.
Earlier Story
The stage is set for the elimination of the second contestant in Bigg Boss Telugu 2. One of the probable is Kaushal and two commoners Nutan Naidu and Ganesh will be shown the door from Nani-hosted show, which airs on Maa TV.
There were five contestants in the danger zone this week – Babu Gogineni, Deepthi Sunaina, Ganesh, Kaushal and Nutan Naidu. Babu and Deepthi were declared safe on Saturday's episode. Thus leaving the remaining three in the danger zone.
There is a strong belief among the fans that either Nuthan or Ganesh will be out of Bigg Boss Telugu house. Taking the response of the people on social media into consideration, it looks like Kaushal will be safe this week. He is getting massive support as people want to continue in the show. "Kaushal is now people favourite mostly ,even I never thought kaushal will become my favorite contestant ,wanna see kiriti ,tejaswi and tanish out of the house soon. [sic]" a fan by name Venkat Raju wrote on Facebook.
"Bigg boss, please accept our humble request from bigg boss season 2 audience. We think kaushal had suffered a lot from kiriti unmatured behaviour, may be kiriti took a wrong step with his misunderstandings. Kiriti needs to accept his mistake and say sorry to kaushal, we hope bigg boss request kiriti to say sorry to kaushal. Thanks bigg boss. People who are with me, please like this so it could reach bigg boss. [sic]" another fan named Manideep Sai Teja posts.
Bigg Boss Telugu 2 with the new host Nani kicked off on June 10. Geetha Madhuri, Deepti Nallamothu, Tanish, Tejaswi Madivada, Deepthi Sunaina, Samrat Reddy, Babu Gogineni, Kireeti Damaraju, Shyamala, Roll Rida, Amit Tiwari, Kaushal, Bhanu Sree, Ganesh, Sanjana and Nutan Naidu entered the house.
Sanjana Anne was the first contestant to be out of the show and actress Nandini Rai has been brought into the house as a wild-card entrant.