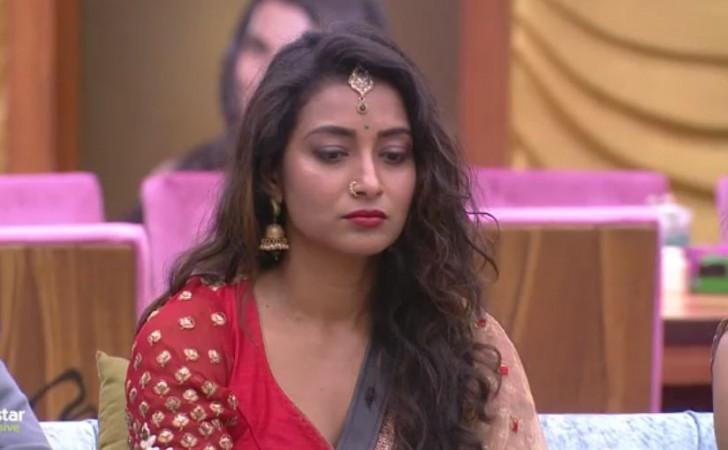 Saturday's Bigg Boss Telugu 2 episode had a serious environment, with Nani blasting some of the contestants for their behaviour in the house, just a day before the eliminations slated on Sunday.
Nani, the host of Bigg Boss Telugu 2, had started off with a perky dance in the episode. Pointing out at Ganesh's stupidity after he nominated himself into the nominations.
Nani's serious talk had made it clear at the very start that he was about to bash a few contestants for their odd behavior during the bad-good task. Ganesh was given a proper shunting, that he has got overconfident about him being saved in the nomination process every week.
Nani also bashed Sunaina for taking up the captaincy campaign as a personal campaign. Sunaina was also warned not to depend on Tanish for her survival in Bigg Boss Telugu 2.
Tanish was blamed that he was the reason behind Sunaina's over-dependency. Nani warned him to let Sunaina do her task and be herself.
Coming to Bhanu Sree, Nani made some serious comments on her behavior with Kaushal. While Bhanu tried to defend herself that she had come to know that she overreacted on the situation, Nani was not quite convinced.
Tejawi Madivada was given strict warnings not to use foul language against the contestants. Nani had tried to explain to Tejaswi that she has been dominating others, with her stubborn and selfish attitude.
Though Tejaswi appeared like she was sorry, Nani was not quite convinced. He tried to remind of how she defended herself from being jailed. By comparing Deepti's situation, Nani tried to explain that Tejaswi was simply trying to find fault in others.
Nani told, "You know what the problem is with you Tejaswi? You speak on behalf of everyone and try to portray as if it is their opinion too. You think only from one side, while we have cameras from all the angles".
Nani appeared serious while he spoke to Tejaswi. He also questioned why the character assassination was happening, while there were other means to sort out the petty issues between the teammates.
Geeta Madhuri was praised for taking a stand in a very crucial situation. She was congratulated for winning the captaincy task. Nani avoided talking to Samrat intentionally.
Will Bhanu Shree get eliminated today?
With four contestants -- Ganesh, Bhanu Shree and Nallamuthu are in the firing range and it remains to be seen who will get eliminated today. Media and opinion polls have so far indicated that Bhanu Shree is likely to get axed, though the final outcome will be known when the host, Nani, himself spells it out. Watch out Bigg Boss Telugu 2 tonight not to miss this.