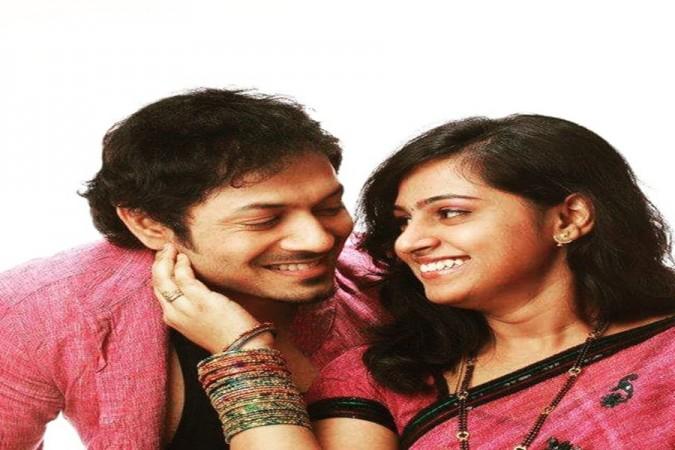 Kaushal's wife Neelima has shared an emotional video message in which she thanked fans for their overwhelming support for him and requested to vote to make him the winner of Bigg Boss Telugu 2.
Barely a week is left for the finale of Bigg Boss Telugu 2 and Neelima Kaushal has started campaigning for her husband on the social media. She also shared an emotional video message on YouTube on September 20. In this clip, she thanked all his fans for their tremendous support for Kaushal.
Kaushal's wife said, "The word 'thanks' appears to be very small before the amount of love and support showed by you. You are all feeling the kind of pain and proud that I feel on various occasions. You consider him as one of your family members. I would like to call it a boon rather than a gladness. You have given us such a boon."
Neelima had recently visited Bigg Boss Telugu 2 with her children and spent some precious moments of her life with Kaushal inside the house. Many were asking her whether she told him about the support he is getting outside. Answering them, she said, "I briefed him about what is happening outside and I could see happiness in his eyes. You have seen how much happy he was to listen about it."
Neelima Kaushal said, "Recently, 2k run was organized in Hyderabad and Vizag and other such things continued to happen. I am observing everything. I don't know how we will return your debt [రుణ]. I feel it is impossible for us to return it. Me and Kaushal are very lucky to get tremendous love from you. He has seen several ups and downs. You have always stood by him in good and bad times."
Kaushal's wife added, "There is only one week left for the completion of Bigg Boss Telugu 2 and this period is very crucial. Every vote is important and I request you to vote without fail. I request you use google voting to support him and raise the bar of voting points to 50 per day. He has done a lot of hard work to reach this stage and your support is very much needed."
Meanwhile, Neelima expressed her concern over trolling and abusing other contestants. "Contestants have their families and trolling pains them. I've been requesting to stop it in each of my posts, but some have continued to troll the housemates including Kaushal. It really hurts me. You can vote for your favourite contestants, but I request you to stop trolling and abusing other contestants.
Neelima signed off saying, "Kaushal is nearing the big day of his life after facing a lot of hardship. Your support and help are very much needed on this day. I request you to vote for him through google and phone calls. Please give him 50 missed calls. Once again, I thank you all for your overwhelming support and respect for him."