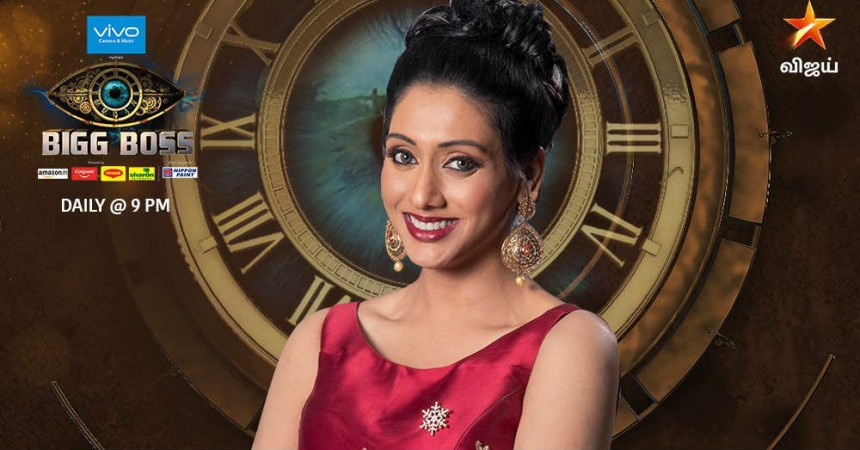 Vaishnavi's exit from the Bigg Boss Tamil 2 has not gone well with a section of netizens as they feel that she deserved to be on the reality show. The RJ, who was earlier evicted and sent to secret room before re-entering the house, ended her journey on Sunday, August 19.
Over the last couple of days, several people have said that Danny aka Daniel should be shown the door. The netizens have been calling him names and accused him to be a "cunning fox" as they feel that he uses people and situations for his advantages in the house.
In fact, our opinion poll had clearly shown that the audience wanted him to be evicted from Bigg Boss Tamil 2. But Vaishanvi was eliminated on Sunday, upsetting the viewers. RJ Vaishnavi's swimsuit pictures from Bigg Boss Tamil house leaked?
The audience now alleges that the TV channel manipulated the viewers' votes to safeguard Danny, whose presence would help the channel get better TRP ratings than Vaishnavi. "@livetimefe Hi Vaishnavi, just want to let u know that a lot of people did vote for u this time but @vijaytelevision played its dirty game & got u evicted. Once that hypocrite group is out of the house, they will learn their lesson! [sic]" a furious fan writes on Twitter over the latest development.
Another Twitterati says, "We all voted for u only #vaish but we wanted 2 evict #KaradiaDanny. this season @vijaytelevision unfair with audience opinion. The channel saved undeserved contestant like #Mahat #yas #aish #danny we all fed up to watch this #BigBossTamil2 they didn't respect audience opinion. [sic]"
Notably, the fans of other contestants too felt Vaishnavi deserved to be in the house. "#Mumtaz fan and our #Mumtazarmy members genuinely voted u and wanted to save u dear. All we wanted 2 evict is #Danny. Channel wants him 2 stay back. Can't help it ☹️We love u Vaishnavi . [sic]" she wrote.
The outcomes of weekly elimination on Bigg Boss Tamil 2 are often surprising and it is difficult for the show creators to please all sections of the audience. We often witness netizens venting their anguish on social media platforms over their favourite contestant's evictions.
However, what people fail to understand is that when there are multiple contestants in the danger zone, the votes get easily divided and there is always a good chance of the contestant, who might not be the favourite of masses, to stay safe.
The public voting happens for the contestant, whom the audience like to save and not whom they want to eliminate.
Nonetheless, Vaishnavi, in our poll, ended in the second place by garnering 32.48 percent votes for her eviction, while Danny, in the first place, received 34.64 percent of the votes.