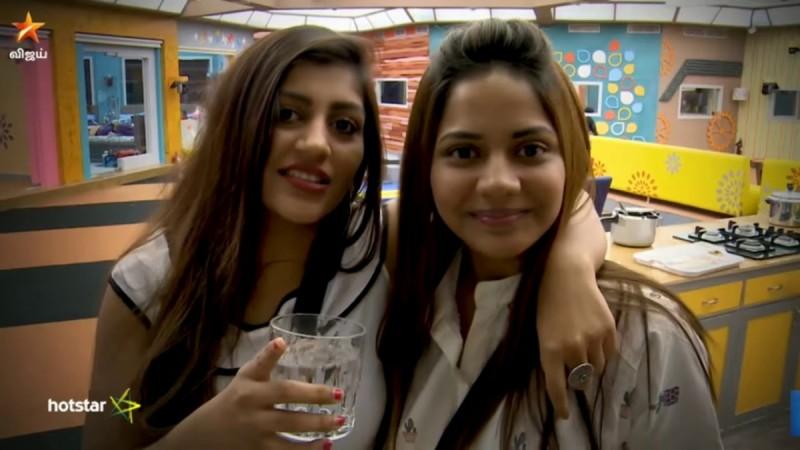 In a surprising development, Yashika and Aishwarya, who were most likely to get nominated this week after Mahat Raghavendra's elimination, have turned safe in Bigg Boss Tamil 2. Thadi Balaji, Danny and Janani Iyer are now in the danger zone. Bigg Boss Funny Memes are here.
Bigg Boss announced in Monday's episode that the contestants, who were nominated last week, would be facing the eviction test this week and there would not be any nomination this week.
With Sendrayan becoming captain, Riythvika being saved by Kamal and Vijaylakshmi Feroz entering the house a few days ago, the inmates did not have many options for the nominations this week.
Moreover, Yashika and Aishwarya were expected to be nominated by the inmates for all the troubles they created along with Mahat Raghavendra. Further, the two girls themselves had decided to nominate each other as they wanted to be out of the show after Mahat's exit.
Considering all these, the Bigg Boss took the decision for a no-nomination week.
Who will be eliminated this week?
The readers can express their views by casting their votes for one among the three contestants.
Nonetheless, the decision to save Yashika and Aishwarya is apparently taken the TRP ratings in mind. The duo has given a lot of content to the show without which Bigg Boss Tamil 2 would have been dull and boring.