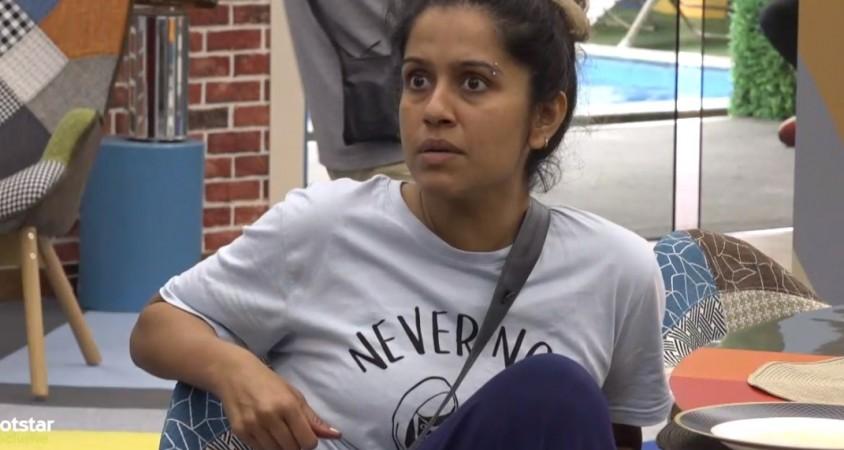 Mohanlal, the host of Bigg Boss Malayalam, postponed eliminations last week citing heavy floods in Kerala as the reason. However, a section of viewers alleged that Asianet took the decision to postpone in order to save Ranjini Haridas from eviction.
A few fans believe that Ranjini Haridas' longstanding relationship with the channel, since the days of 'Star Singer', is helping her stay safe inside the house.
Industry experts also believe that Endemol, the game organizers will not take the risk to eliminate Ranjini Haridas from the show, as she is one of the most recognized entertainers in the Bigg Boss Malayalam house. The television anchor has been indulging in quarrels with almost all housemates and these clashes are playing a vital role in keeping the audiences entertained.
Even though Ranjini Haridas became one of the most hated figures among Bigg Boss viewers when she fought with Shiyas, the episode which featured this tiff broke many TRP records and emerged as the most popular Bigg Boss episode till date. The same was the case of yesterday's episode when Ranjini quarrelled with Anoop Chandran.
Ranjini intentionally made Anoop angry to the core and it compelled other contestants to intervene into the scene to cool down the 'Classmates' actor.
Shows like Bigg Boss purely rely on quarrels and fights between housemates and Ranjini's eviction is expected to drastically affect the show's popularity. Ranjini Haridas is also actively participating in tasks which makes her one of the top contenders to reach the finale.
Other contestants who are likely to stay safe in the house will be Pearle Maaney and Sabumon Abdusamad. Just like Ranjini Haridas, Pearle Maaney and Sabumon Abdusamad also take part in all tasks actively and often turn out to be the kingpins behind quarrels inside the house.
Many social media users allege that Ranjini Haridas and Pearle Maaney are using PR agencies to generate votes when they reach the elimination stage. Archana Suseelan also enjoys a decent fanbase and is expected to reach the finale with ease.
Five contestants--Ranjini Haridas, Pearle Maaney, Archana Suseelan, Suresh and Srinish -- are now in the list of nominees for eviction this week. In all probabilities, Ranjini, Archana Suseelan, and Pearle may reach the safe zone, and the probable contestants who may be eliminated will be either Srinish or Aristo Suresh.