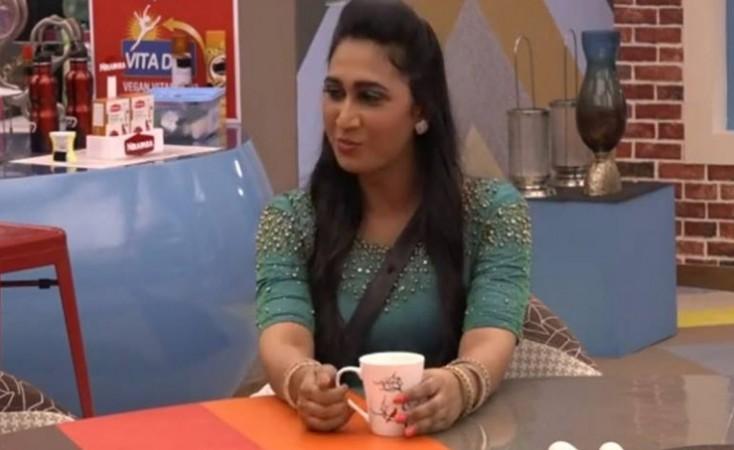 The initial moments of Bigg Boss Malayalam August 2 episode began with the talks between Pearle Maaney and Anjali Ameer. Later, Suresh sang a song while being in the dining table. Some of the song's lyrics irritated Anjali, and she started arguing that Suresh's song was targeting the transgender community.
After hearing Anjali's allegations, Ranjini informed Sabumon about the issue. Sabumon replied that Friday is the last date of his captaincy and made it clear that he will do whatever he can to shatter the mindset of Suresh.
Later, Ranjini Haridas informed Anjali Ameer that Anoop Chandran has used derogatory words on her. Ranjini alleged that Anoop Chandran has compared Anjali with a transgender character in Mahabharata. After putting salt on the wound, Ranjini tried to console Anjali, but the transsexual actress started crying. She asked Ranjini why people in the world have such a mean mindset.
In the afternoon, Anoop Chandran and Suresh were trying to have a small nap. But Bigg Boss tried to wake up both of them by triggering a dog's bark alarm. Later, in the evening, Suresh asked Anjali on why she cried. Anjali told Suresh that his song hurt her. Suresh tried to console Anjali and stated that the song was not targeted at anyone.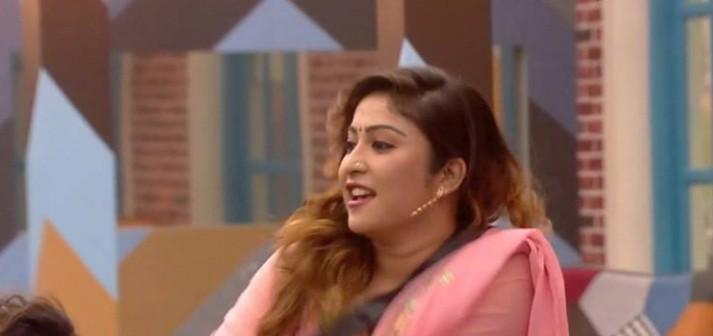 Suresh later told everyone that families in Kerala might have started hating him after he entered the Bigg Boss house. The 'Action Hero Biju' also requested everyone to nominate him next week so that he can get out of the house soon.
Soon, Sabumon Abdusamad claimed that everybody is discriminating Anjali Ameer. Pearle Maaney opposed Sabumon's views, and added that there is no such discrimination inside the house. The 'Nayika Nayakan' anchor made it clear that Anjali Ameer is her best friend.
Anoop Chandran also joined Sabumon in his attack against Pearle Maaney, and soon she broke into tears. At one point, Sabumon told everyone that he will not eat the food prepared by Pearle Maaney. Pearle has repeatedly made it clear that she is not a person who discriminates transgenders.
In the night, Pearle and Srinish started talking about the issues which happened in the day. Recollecting her issues with Sabumon and Anjali Ameer, Pearle started crying and Srinish tried to console her.