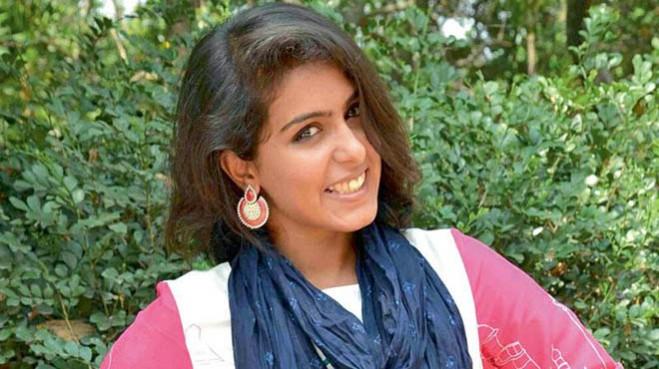 In a shocking development, Samyukta Hegde, who had entered the house as a guest in Bigg Boss Kannada 5, assaulted Sameer Acharya during a task for which she was shown the door.
During a task, Samyukta Hegde was sitting on Chandan Shetty. JK along with Sameer Acharya was trying to move her away. In the spur of the moment, the actress felt that Sameer touched inappropriately leaving her upset.
The actress could not control her anger and attacked Sameer Acharya physically even as he was trying to defend himself.
Later, both of them were asked to come individually to the confession room to record their statements. Sameer Acharya told the Bigg Boss that he committed no mistake and did not touch her at the first place.
On her turn, Samyukta Hegde apologised for her act and admitted that she did in the heat of the moment. "I don't say that Sameer Acharya touched me with wrong intentions, but I could not control my anger when he tickled me. May be, my reaction came from my experience from the past," she said.
The actress claimed that she should not have reacted in the manner and understood that the incident would affect Sameer Acharya as well as her.
Later, she was asked to leave the house from the main entrance for breaking the basic rule of the house by getting physical with the inmate of the house. This is not the first time where such incidents have occurred in the Kannada reality show.
Earlier, Huccha Venkat had beaten up another contestant Ravi Mooruru. He was subsequentely eliminated from the show.
He had entered the house as a guest in the next season. Once again, he got physical by assaulting Pratham, who later won the trophy.