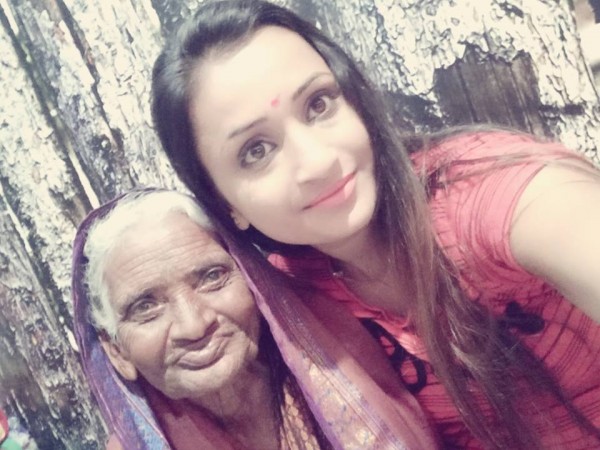 Sonu Pail, as expected, has been shown the door from Bigg Boss Kannada 6. Her journey has ended onthe 50th day of Kiccha Sudeep-hosted show. She is the seventh contestant to be out of the show after Rakshita Rai, Reema, Sneha, Adam, Ravi and Anand.
Her elimination was expected by the fans as her performance in the show was not up to the mark. Moreover, she has not given a strong reason for her survival in Bigg Boss Kannada 6.
This week, apart from Sonu, six others (Dhanraj, Rapid Rashmi, Naveen and Jayasri) were facing the elimination test.
Earlier Story:
There has been a lot of drama inside the Bigg Boss Kannada 6 house. The memorable one among them is the prank played by the inmates on Akshata and Rakesh over elimination.
Bigg Boss had assigned a task to all the inmates wherein they have to play a prank on Akshata and Rakesh. All the inmates should decide and choose the name of the contestant who will be out of Kiccha Sudeep-hosted show mid-week.
The inmates acted well and made Akshata-Rakesh believe that she was being eliminated from Bigg Boss Kannada. The duo, who had tears in their eyes and hurt by the inmates' decision to name her for the mid-week elimination, was relieved after realising that it was just a prank.
Now coming to the actual elimination this week, there are seven contestants like Andy aka Andrew, Sonu Patil, Dhanraj, Rapid Rashmi, Naveen and Jayasri along with Akshata who are facing the elimination test.
Looking at the people's response on social media sites, Dhanraj and Naveen are likely to be safe this week. Their participation in the tasks and overall behaviour in the house have been much appreciated. Also, Jayasri and Rapid Rashmi are expected to be safe again considering their fan following. That leaves Akshata, Andy and Sonu Patil.
Andy's erratic behaviour might have irked a section of audience but his overall conduct in Bigg Boss Kannada house has earned him sympathy and love of the public.
Our prediction: Akshata has been playing the game well, but there is anger growing among the conservative audience over her proximity with Rakesh. Whereas, Sonu has not given strong reasons for her survival in the game.
The chances of elimination between Akshata and Sonu stands at 30:70 ratio, but sending Akshata to a secret room is a possibility.