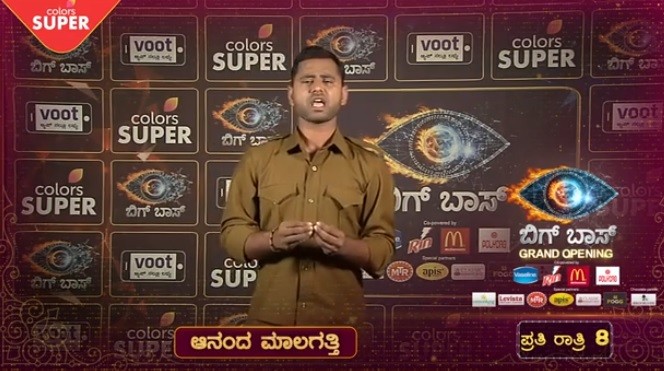 Anand is the sixth contestant to be eliminated from Bigg Boss Kannada 6 after Rakshita Rai, Reema, Sneha, Adam and Ravi. His stayed in the house for 41 days.
He is a bus conductor by profession and entered the house with the hopes of winning the trophy. His innocence had impressed the audience. It looked like he was trying to be the next Pratham of Bigg Boss Kannada.
Although he was never into house politics, he did not give strong reasons for the viewers to vote for him. In the end, Anand is out of Kiccha Sudeep's show.
Earlier Story
Kiccha Sudeep-hosted Bigg Boss Kannada 6 is completing its sixth week and the time is ready for one more contestant to leave the house. One among Anand, Kavitha, Sonu, Naveen, Rakesh and Jayasri will be out of Colors' Super show.
Kavitha and Jayasri are the popular faces among those who are in the danger zone. They have a fan following and are expected to be safe this week. Naveen has entertained the viewers with his songs and has a good connect with the rural audience and youth. It means he will be in the house for some time. That leaves Rakesh, Anand and Sonu in the danger zone.
Rakesh is quite an entertainer and takes an active interest in tasks. His chemistry with Akshata has garnered a lot of attention among the audience. So, these factors might become handy for his survival in Bigg Boss Kannada 6.
While Anand's innocence and a commoner tag helped him to stay till now, Sonu used Uttara Karnataka card smartly to earn the votes from her region. However, one among the two seems like running short of luck this week.
Our prediction: The chances of elimination between Sonu and Anand stands at 40:60 ratio, but sending Akshata to a secret room is a possibility.
So far, Rakshita Rai, Reema, Sneha, Adam and Ravi have been eliminated from Kiccha Sudeep-hosted show.