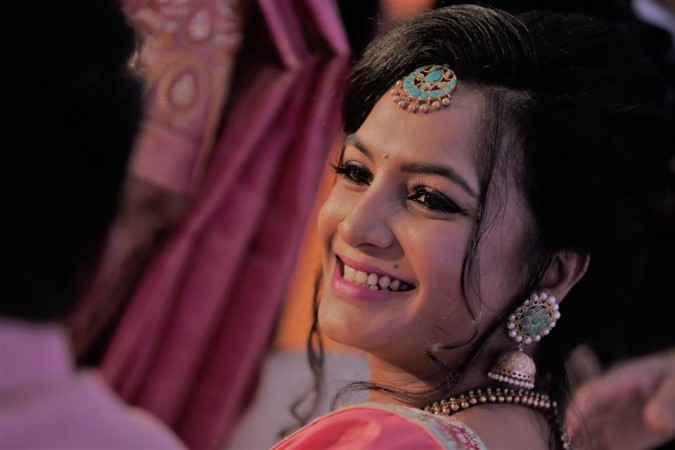 Naina Puttaswamy is the eigth contestant to be out of Bigg Boss Kannada 6 after Rakshita Rai, Reema, Sneha, Adam Pasha, Ravi, Anand and Sonu Patil. She had stayed in the house for 56 days and was evicted from Sudeep-hosted show on Saturday, 14 December.
Her elimination has not come as a surprise to the audience as people were expecting her to go. She looked like the weakest candidate among the nominees as he had failed to impress them with her performance in tasks. Further, she did not give a strong reason for them to vote.
Earlier Story:
The sixth season of Bigg Boss Kannada was kick-started with 18 contestants. After seven contestants have been eliminated from Kiccha Sudeep-hosted show, three more members in the form of Jeevitha, Nivedita Gowda and Meghasri have entered the house even as the stage is ready for the elimination of one more contestant.
Who will be eliminated this week?
Dhanraj has been enjoying a lot of support for two reasons. Firstly, he has not involved himself in-house politics and majorly become of his participation in the tasks. Like him, Shashi and Rakesh, their link up with Kavitha and Akshatha have not gone well with a section of the audience, have given their best for the tasks in the Sudeep-hosted show.
As a result, the above-mentioned three contestants are most likely to be safe. Whereas Kavitha and Jayashree have the support of a good fan which ensures them to continue their association with the Kannada show.
That leaves Naina and Akshatha in the danger zone. While the former has neither entertained nor given content to the show, the latter has participated well in the tasks and her equation with Rakesh has become one of the most debated topics among the viewers of the show on social media sites.
Looking at that factor, Akshata has a better chance to stay in the show, but again her bonding with Rakesh has not gone well with the conservative family audience which could force the channel to send her out of Bigg Boss Kannada 6 this week.
Our prediction: The chances of elimination between Akshata and Naina stands at 50:50 ratio.