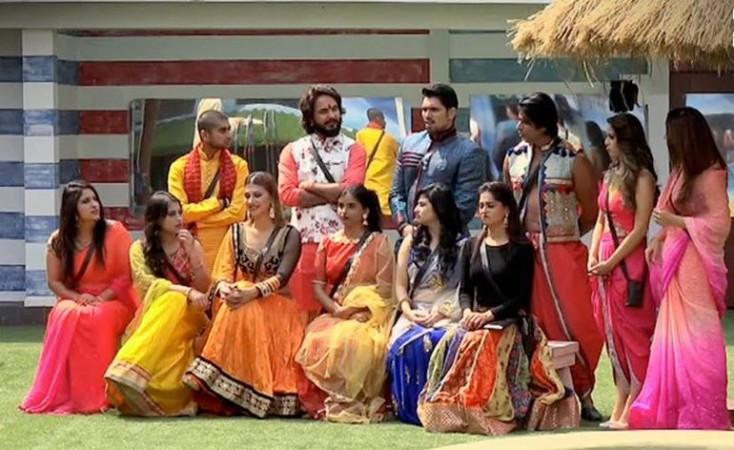 Behind the glorious and celebrated side of the most-talked-about show, lies some well-kept secrets. Let's take a look at some of the ugly secrets of the Bigg Boss house.
Celebrities go to the washroom to get intimate
This is no secret that the only place where there are no cameras in the house are the two washrooms/toilets. Since there are no mics within the loos, contestants who couldn't hold back their emotions, used to go to the washrooms together. In the past, we have seen Karishma Tanna – Upen Patel and Diandra Soares – Gautam Gulati doing the same.
The house is full of insects and pests
Both Arshi Khan and Nitibha Kaul from different seasons of the show had claimed after coming out of the show that since the Bigg Boss house is somewhere in the outskirts of Lonavala, the house has a lot of insects and pests.
Arshi had revealed that no food item or tea could be made without few mosquitoes or insects falling into them. In fact, she had revealed that the contestants had become so used to the insects and pests that they used to take out the insect from their cup of tea and used to have the same tea.
Nitibha Kaul had revealed that once the contestants used to sleep, several house-keeping staff were sent to the house to clean up the drains, pipes, carpet area, swimming pool etc.
The timings are not what we see on television
Nitibha had revealed in one of her Youtube videos that even though Bigg Boss shows us that the song plays somewhere around 8 am and contestants wake up at the same time, it's not really the reality.
Nitibha Kaul had revealed that Bigg Boss used to wake them up depending upon when the previous day's shoot used to get packed up. Bigg Boss used to make sure that the contestants get enough sleep. However, the audience are not always shown the correct timing.
Bigg Boss provides cigarettes to the contestants who smoke
Nitibha had said that even though drinking or doing any sorts of drugs is totally prohibited inside the house, smoking is allowed and there is a separate smoking area made in the garden for that. However, when contestant's cigarettes used to get over, the makers of the show would provide them again.
Were you as shocked to know the secrets, as were we?