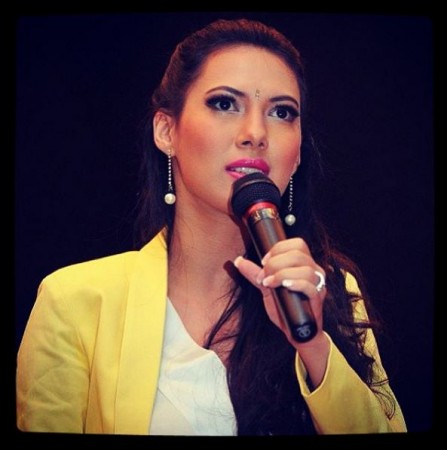 Rumours of Mandana Karimi being evicted from "Bigg Boss 9" house in a surprise elimination just before the finale shocked several of her fans, but they can now heave a sigh of relief as she is still in the finale race. In fact, it is Rochelle Rao who got eliminated from the show.
Rochelle was among the top four finalists and her fans hoped she would win "Bigg Boss 9". Unfortunately, she got eliminated from the show just before the finale. The top three contestants in the finale race now are Prince Narula, Mandana Karimi and Rishabh Sinha.
The Twitter handle, @TheRealityPost, confirmed the news that Rochelle is eliminated. "#BB9 #BiggBoss9 #BB9Finale Live Update : Shocking !! ROCHELLE MARIA RAO EVICTED AND OUT OF FINALE & WINNER's Race," TheRealityPost tweeted.
According to reports, Mandana and Rochelle were in the bottom two, as they received fewer votes compared to Prince and Rishabh. "It's a toss between Mandana and Rochelle. Both of them have received fewer votes as compared to the boys. So in all probabilities, one of them will be evicted first and will be the third runner up," DNA quoted a source as saying.
Mandana was one of the strongest contestants of "Bigg Boss 9" and her fans predicted that she would be announced as "Bigg Boss 9" winner. But her vote count was largely affected on Friday night, when social media was abuzz with reports that Mandana had been. The report by an entertainment website is said to have affected her vote count and she landed at the botton.
Well, if reports are anything to go by then the competition is between Rishabh and Prince to win the "Bigg Boss 9" trophy. Prince is also among the strong contenders, while Rishabh emerged as a dark horse just before the finale night. However, only time will tell who will take the trophy and cash prize home