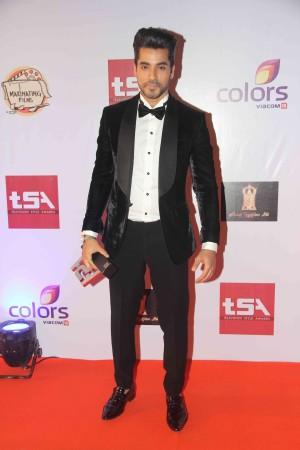 Following his announcement about his debut movie on Twitter, "Bigg Boss 8" winner Gautam Gulati revealed the details about his films to a leading daily.
Post his "Bigg Boss" stint, Gautam has signed two films and will soon lock a three-film deal with a big banner.
Gautam, who is the winner of the season 8 of the reality show revealed about his two films to a daily. He confirmed that in one movie, he will play the role of a con artist and in another, he will play the role of a director.
"I play a con man in the first which rolls on April 1. And a film director in the second which I will shoot for simultaneously from April 20. They are both comedies," Gulati told Mumbai Mirror.
When asked whether he is collaborating with "Happy New Year" director Farah Khan, he replied saying that he shares a good relationship with her, but hasn't signed a film with her.
"Farah ma'am and I share a close bond. She was the one who declared me the 'Bigg Boss winner' and recently invited me on her food show, Farah Ki Dawat, with Alia Bhatt. I am like her bachcha, but I have not signed a film," he added.
Meanwhile, films offers have been pouring in for Gautam after winning the reality show "Bigg Boss". Gautam has garnered a huge fan following and has become the most popular contestant in the history of "Bigg Boss".
He will also a three-film deal with big banner and has been roped in for a supporting role in a movie. Gautam has 40 minute role in the movie, and he agreed to do the film only because of the lead actress.