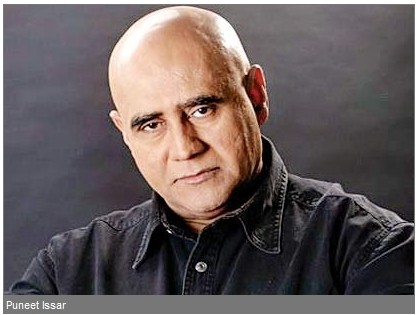 Update: All the six contestants are safe including, Puneet Issar, Dimpy Mahajan and Sonali Raut, as there this week there is no eviction.
Bigg Boss Newz, whose predictions have come true till now, confirmed the news that all the contestants are safe.
Another Twitter handle "Bigg Boss Latest" posted saying that "Puneet, Dimpy and Sonali are in the house and no one is evicted this week. Salman was having fun with the housemates to make them realize who supports at the end".
Original: Saturday's episode of "Weekend Ka Vaar" with host, Salman Khan again ended with suspense. The makers of "Bigg Boss 8" had closed the voting lines for the week, but the contestants were not aware of it.
On Saturday's episode, Salman informed the housemates about the twist and said that they hadto decide who will leave the "Bigg Boss" house.
Six people were nominated this week for eviction, including Puneet Issar, Ali Quli Mirza, Sonali Raut, Diandra Soares, Dimpy Mahajan and Karishma Tanna.
Out of the six nominated contestants, housemates saved three of them, and they are Karishma, Ali and Diandra. And the fate of other three contestants – Puneet, Dimpy and Sonali - will be decided on Sunday night.
Meanwhile, viewers in their verdict said that Puneet should leave the show. Since the eviction is based on contestants vote, several people have tweeted saying that housemates will support Sonali.
But unlike last few weeks, this week there is no confirmation, untill now, as which contestant will bid adieu to the reality show.After watching the live feed, several veiwers have confirmed that Dimpy is indeed safe. So, its likely that Puneet will get eliminated on Sunday.
Viewers have also pointed out that the eliminated contestants will be sent to secret society. Well, the answers about the evicted contestant and whether there is a secret society will be revealed only on Sunday's episode.
The live stream of "Weekend Ka Vaar" with Salman can be viewed here. Audiences can also watch 24/7 live feed from the "Bigg Boss 8" house.
Till then check out the viewers' reaction on the "Weekend Ka Vaar" with Salman below:
@86goodTarun: fns breking news puint evicted but chance to secret room conform news
‏@rohitkkkuntal: #BiggBoss8 guys no eviction this week .. no one gets evicted this week ..#BB8 #Colorstv
@vodkarumwhiskey: Looking at d scenario dimpy & puneet's chances r high of getting evicted #BB8
@simplynishat: Guys, predict who is going to be evicted tomorrow. I think @BiggBoss may use secret room for him/her. #BB8
@pratzya: I don't think anyone will get evicted tomorrow!!I hope dimpy goes to secret room(fingers crossed) #BB8 #BiggBoss8
@chubby_cheeks79: Karishma Pritam Praneet Sonali won't save puneet for sure. Hope he gets evicted #bb8
@BB8_Addict: doubt d person voted out by Hms wil be evicted, cos #BB8 always keeps saying viewers decide! so most likely there will be a secret room #BB8
@236Samaira: It ll be awesome if puneet gets evicted and our old gautam comes back! ;) we love we love gauti!! #BB8 #ComeBackGautam
@iamanniie: I wish Puneet gets evicted. I wanna see what Gautam does after that. So not supporting him from now on. #BB8
@Parul1507: If,for evicted one secret room is waiting,I seriously dont want Dimpy to go there!She'll kill the house to ashes when she comes back!#BB8