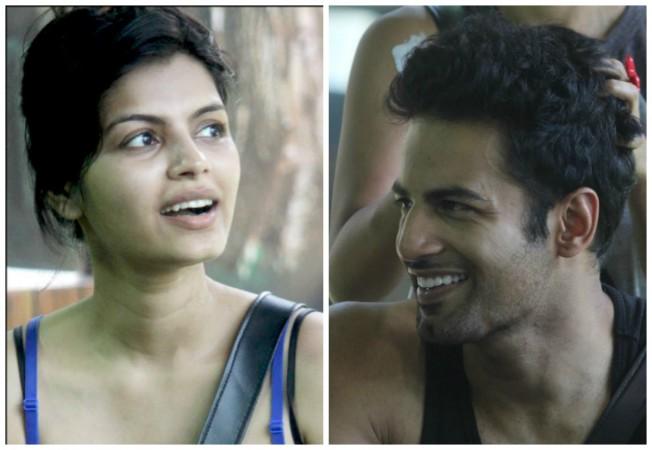 "Bigg Boss 6" winner TV actress Urvashi Dholakia says Upen is U-Pain and should quit the reality TV show as he has failed to play his cards in the "Bigg Boss 8" house.
Urvashi Dholakia regularly blogs about "Bigg Boss 8" and analyses the behaviours and characters of different contestants in the show. In her latest one posted on Itimes, the season 6 winner has come down heavily on Upen Patel. As she starts talking about him, she writes, "Coming to my main topic for this blog... U-PAIN, I mean Upen."
The actress feels that he has not changed himself in the house right from the beginning till date. "He is kinda getting on my nerves slightly. Excuse me dude but what are you still doing in that house is beyond me. From the second week, he has just not upped himself in any way. Well he tried to in many ways, especially with Sonali," writes Urvashi.
What has upset Urvashi the most about Upen is his confusing relationship with Sonali Raut. She says that sometimes he dislikes Sonali and other times he "starts getting in close proximity with her". "He has got loser's attitude," she says.
Urvashi says Upen has a great body, but no brains. "That's why I keep saying that you need to start working on your brains, not body. No carbs may have given you a lean body but it's surely taken off your brain muscles."
The actress concludes her blog saying that it is high time that Upen walked out of the house, if he cannot play his cards well to entertain audience. "And just in case you haven't realised, this is a television reality show which provides entertainment so be it in any manner, it surely counts. You can't keep playing a blind game throughout and at some point, you need to show your cards and if you can't, then it is better you PACK UP," ends Urvashi.